AI & Machine learning jobs, remote as well as on location
If you have an interest in machine learning, deep learning, data science and AI related topics, this is where you can find current job openings or freelance positions.
Are you looking for, or do you know of a company that is looking for machine learning developers/engineers?
Help machine learning developers find ai/ml jobs & help companies find developers by
submitting a job position
(No registration necessary!)
Or if you are a developer;
submit your profile
to make it easier to be found.
You're a dev looking for a job? Try Triplebyte
Triplebyte is unique because they're a team of engineers running their own centralized technical interview. The evaluation quality is so good that companies like Apple, Dropbox, Mixpanel, and lnstacart now let every engineer Triplebyte recommends skip steps in the application process.
They give personal assistance to discover which roles you're most excited about, schedule your final interviews back-to-back, and help you negotiate with multiple companies at once.
Triplebyte now works with top tech companies and hundreds of the most exciting startups.
It's free, confidential, and background-blind for engineers. Take Triplebyte's online coding quiz to see if they can help you level up faster.
Take their quiz, get offers from top tech companies.
You can follow Jobhunt.ai at
Twitter
,
Facebook
and as
rss feed
.
And don't forget to subscribe to our
newsletter for the latest machine learning jobs
.
Random engineer/developer profile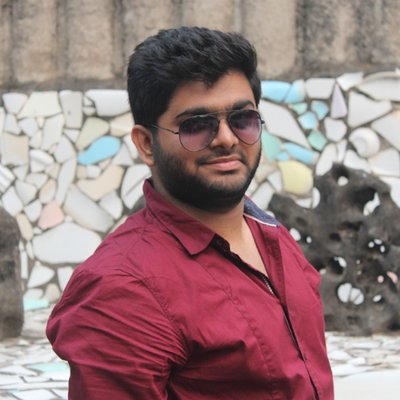 Student - Data Analytics, Big Data, Machine Learning, Tensorflow, Forecasting
New York, New Jersey, United States
(Can work remotely)
Data Mining, Data Cleaning, Statistical Analysis, Data Visualisation, Machine Learning, NLP, Tensorflow - A data-driven graduate student from Rutgers Business School majoring in data science with proficiency in statistics, data visualization, and machine learn...
---
See all developer / engineer profiles or why not submit your own developer profile!
Latest Machine learning jobs (59 entries)
Sort by:
Date posted | Title | Company ▶ Filter by: Remote only | USA/Canada | Outside of USA
Natural Language Processing Data Scientist - Adarga
(March 2019)
London, United Kingdom
We are looking for a talented NLP Data Scientist to join our team working across a modern, web-focused technology stack. We work in a fast-paced environment, utilising cloud based technologies to deploy our products to customers. As an NLP Data Scientist, you...
---
Machine Learning Researcher/ Data Scientist - Predina Tech Limited
(February 2019)
London, United Kingdom
***Core responsibilities:*** - Adapt and apply latest development from research to improve the accuracy and granularity of our existing models. - Identify and apply new and novel datasets to improve the accuracy of existing models and perform predictions at ...
---
Machine Learning Engineer - Scale
(January 2019)
San Francisco, California, United States
Create optimized and efficient tooling, like Guided Automatic Segmentation, for taskers to complete complex tasks with speed and accuracy. Reliably evaluate data quality at scale. Intelligently route tasks from customers to specialized taskers for low turnar...
---
Software Engineer - Machine Learning Infrastructure - Formant
(January 2019)
San Francisco, California, United States
Formant is building cloud infrastructure to support the next generation of automation - autonomous tractors, warehousing robots, security robots, and delivery drones. We're looking for a software engineer with a focus on machine learning infrastructure to j...
---
Machine Learning Engineer - Chattermill
(December 2018)
London, United Kingdom
At Chattermill deep learning is not just a buzzword. Our whole product is built around it and we are committed to staying ahead of the game by continuously exploring new ideas and bringing them to life. Our core offering is centred around extracting insights f...
---
ML Engineer - Swish
(November 2018)
San Francisco, California, United States
(Remote possible)
Use your extensive knowledge of machine learning to transform the way enterprises run their businesses. With a healthy pipeline of projects ranging from insurance modeling, call center automation, social listening, and text analytics, we are looking to bring o...
---
R&D Manager - NLP Engineer - Thingthing
(November 2018)
Barcelona, Spain
We are looking for a new member to join our R&D team. As a R&D Manager - NLP Engineer your work will impact an app used by hundreds of thousands of people all over the world. By joining Fleksy you will: Work from sunny Barcelona within a small entrepreneu...
---
Research Engineer, Machine Learning - Snap Inc
(November 2018)
Los Angeles, California, United States
Snap Inc. is a camera company. We believe that reinventing the camera represents our greatest opportunity to improve the way people live and communicate. Our products empower people to express themselves, live in the moment, learn about the world, and have fun...
---
Machine Learning Engineer - G2 Inc
(November 2018)
Annapolis Junction, Maryland, United States
Come be a part of a team applying cutting edge Machine Learning to the cybersecurity domain! We will use state of the art ML techniques (Neural Nets, Gradient Boosting, etc.) to model behaviors, detect anomalies, cluster data, and ultimately create actionable...
---
Research Scientist - Machine Learning - Element AI
(November 2018)
Montreal, Canada
The research scientists are working under the leadership of the Chief Science Officer to promote the role of fundamental research to advance AI, and ensure that Element AI has access and contributes to the best science. Element AI wants to carry out fundament...
---
LOADING...