Ai/Machine learning Jobs & Developers
If you have an interest in machine learning, deep learning, data science and AI related topics, this is where you can find current job openings or freelance positions.
Are you looking for, or do you know of a company that is looking for machine learning developers/engineers?
Help machine learning developers find ai/ml jobs & help companies find developers by
submitting a job position
(No registration necessary!)
Or if you are a developer;
submit your profile
to make it easier to be found.
You can follow jobhunt.ai at
Twitter
,
Facebook
,
Google+
and as
rss feed
.
---
Why not submit your own developer profile!
Latest Machine learning jobs (77 entries)
Sort by:
Date posted | Title | Company | Remote only | USA/Canada only
Software Engineer - Machine Learning, Apple Media Products - Apple
(June 2018)
London, United Kingdom
Job Summary Interested in the chance to influence the next generation of Apple products? Join a team that works at the intersection of machine learning and customer facing features, using massive datasets and computational resources to help shape the musical ...
---

Software Development Engineer, Machine Learning - Royal Bank of Scotland
(June 2018)
Edinburgh, United Kingdom
Join us in Edinburgh in the role of Software Development Engineer, Machine Learning We're looking for outstanding developers to join us in this exciting and full-time role You'll utilise your specialist skills in machine learning and the packaging of machine...
---
Research Associate - R and D Natural Language Processing Expert - The University of Texas at Austin
(June 2018)
Austin, Texas, United States
Purpose Research, development and evaluation of content, understanding algorithms with focus on decision support for extracting, resolving and inferencing over data derived from text-based content. Essential Functions Design, develop and evaluate algorithms...
---
Engineering Manager - Machine Learning - Quora
(June 2018)
Mountain View, California, United States
We are looking for an experienced Machine Learning manager to join our growing engineering team. At Quora, we use Machine Learning in various parts of the product - feed ranking, recommendations, content understanding, spams detection and Ads selections, etc. ...
---
Machine Learning - Java Engineer - US East Coast / Europe - Elastic
(June 2018)
London, United Kingdom
(Remote possible)
Machine Learning (ML) for the Elastic Stack allows users to better understand the behavior of their data. We have developed an unsupervised machine learning engine that can plow through large amounts of data and automatically find those insights our users toda...
---
(Senior) Expert Computer Vision - BMW AG
(June 2018)
Munich, Germany
Challenging assignments await you as an expert in computer vision and image processing. You will develop solutions for innovative driver assistance systems and automated driving. The main focus of your work will be the development of algorithms for detecting t...
---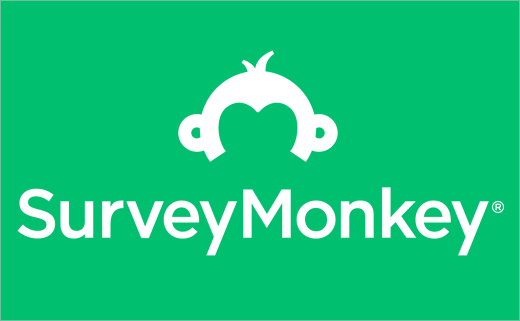 Software Engineer - Machine Learning - SurveyMonkey
(June 2018)
San Mateo, California, United States
We need your help in building the next generation of our machine learning and data platform. We want to help our customers make great decisions from the billions of text-based survey responses we've received. To do that well, we'll need to use search relev...
---
Software Engineer: Machine Learning Infrastructure - KLA-Tencor
(June 2018)
Milpitas, California, United States
First to deliver the best imaging and classification data for every defect or point on any wafer at any time. EBeam's mission encapsulates its role as the "eyes" of KLA-Tencor's product line, providing timely information on defects and critical locati...
---
Senior Software Engineer, Machine Learning - Poshmark
(June 2018)
Redwood City, California, United States
Big Data team is a central player in the Poshmark organization. Our mission is to build a world-class big data platform to bring value out of data for us and for our customers. Our goal is to democratize data, support exploding business, provide reporting and ...
---
Senior Software Engineer - Machine Learning - Rover
(June 2018)
Seattle, Washington, United States
We're looking for a Senior Engineer to join our ML Infrastructure team. In this role, you'll primarily be responsible for helping design, develop, implement, and operate Rover's ML deployment platform. Ideally, you'll also have experience with managing the inf...
---
LOADING...
---