AI & Machine learning jobs, remote as well as on location
---
See all 14 developer / engineer profiles or submit your own developer profile!
You're a dev looking for a job? Try Triplebyte
Triplebyte is unique because they're a team of engineers running their own centralized technical interview. The evaluation quality is so good that companies like Apple, Dropbox, Mixpanel, and lnstacart now let every engineer Triplebyte recommends skip steps in the application process.
They give personal assistance to discover which roles you're most excited about, schedule your final interviews back-to-back, and help you negotiate with multiple companies at once.
Triplebyte now works with top tech companies and hundreds of the most exciting startups.
It's free, confidential, and background-blind for engineers. Take Triplebyte's online coding quiz to see if they can help you level up faster.
Take their quiz, get offers from top tech companies.
Machine learning jobs September 2021
Senior AI / ML Engineer - Blueshift
(September 2021)
Pune, India
Blueshift is a venture-funded startup headquartered in San Francisco. Our AI-Powered marketing platform empowers cutting edge B2C brands to drive 1:1 marketing on every channel. With Blueshift, marketers are in full control of automating various forms of person...
---
CV/ML Engineer - Matician
(September 2021)
Palo Alto, California, United States
At Matician, our goal is to save people time and energy by automating mundane tasks inside the home. We believe that sensors and algorithms are finally good enough that we can apply Level 5 Autonomy and mobility in order to reimagine home devices. We are buildi...
---
Engineering Manager, Machine Learning - Rokt
(September 2021)
NYC, New York, United States
We are looking for an experienced Engineering Manager to join our machine learning team. This team is responsible for building and maintaining a group of machine learning tools for clients to optimize to value and outcomes - whether that be scale, efficiency or...
---
Computer Vision Scientist Internship/Co-Op (September - March) - Netrias
(September 2021)
Arlington, Virginia, United States
(Remote work possible)Computer Vision Scientist Internship/Co-Op (September - March) REMOTE / ONSITE (Flexible) | Washington, D.C. Metro Area Netrias is a fast-growing Artificial Intelligence (AI) company that specializes in the application of machine learning models for biologic...
---
Senior Backend Engineer - Layer
(September 2021)
Worldwide, 100% Remote
All-remote work style, work anywhere. Currently we prefer teammates to be within UTC to UTC+5 Layer is building a machine learning operating system to empower data science teams to implement end-to-end machine learning effortlessly; from feature engineering, ...
---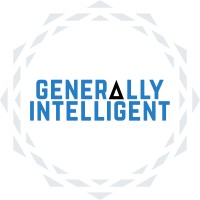 Machine Learning Research Engineer - Generally Intelligent
(September 2021)
San Francisco, California, United States
Summary In this role you'll work with our researchers to do cutting-edge deep learning research—conducting experiments, creating infrastructure, and developing tooling & visualizations—with the goal of developing more human-like machine intelligence. E...
---
Senior Machine Learning Scientist - Recursion
(September 2021)
Montreal, Canada
Recursion is a clinical-stage biotechnology company decoding biology by integrating technological innovations across biology, chemistry, automation, data science and engineering to radically improve the lives of patients and industrialize drug discovery. Our te...
---
Software Engineer, Machine Learning - Reverie Labs
(September 2021)
Cambridge, Massachusetts, United States
At Reverie Labs, we're building a pharmaceutical company from the ground up using computation—we're a drug company that looks and feels like a tech company. We're a team of engineers and machine learning researchers using cutting-edge tools to design ne...
---
Staff Software Engineer C++ focus Intelligent Data Aggregation (m/f/d) - CARIAD
(September 2021)
Berlin, Germany
(Remote work possible)Location: Berlin, Wolfsburg, Ingolstadt, Mönsheim/Stuttgart We are CARIAD, an automotive software company and part of the Volkswagen Group. Our mission is to make the automotive experience safer, more sustainable, more comfortable, more digital, and more fun....
---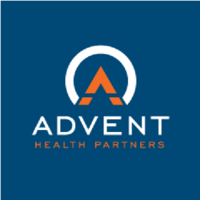 Chief Machine Learning Scientist - Advent Health Partners
(August 2021)
Nashville, Tennessee, United States
(Remote work possible)We are looking for a Chief Machine Learning Scientist who will support our product, sales, leadership, and marketing teams with insights gained from analyzing company data. The ideal candidate is adept at using large data sets to find opportunities for product...
---
LOADING...