AI & Machine learning jobs, remote as well as on location
If you have an interest in machine learning, deep learning, data science and AI related topics, this is where you can find current job openings or freelance positions.
Are you looking for, or do you know of a company that is looking for machine learning developers/engineers?
Help machine learning developers find ai/ml jobs & help companies find developers by
submitting a job position
(No registration necessary!)
Or if you are a developer;
submit your profile
to make it easier to be found.
You can follow Jobhunt.ai at
Twitter
,
Facebook
and as
rss feed
.
And don't forget to subscribe to our
newsletter for the latest machine learning jobs
.
Random engineer/developer profile
Graduate Student - PyTorch, Natural Language Processing, Scala, Java, Python
London, United Kingdom
I have experience with syntactic parsing, sentiment analysis, information retrieval, language modelling, machine translation and natural language generation. To perform these tasks, I've used libraries and frameworks including PyTorch, StanfordCoreNLP, NLTK, S...
---
See all developer / engineer profiles or why not submit your own developer profile!
You're a dev looking for a job? Try Triplebyte
Triplebyte is unique because they're a team of engineers running their own centralized technical interview. The evaluation quality is so good that companies like Apple, Dropbox, Mixpanel, and lnstacart now let every engineer Triplebyte recommends skip steps in the application process.
They give personal assistance to discover which roles you're most excited about, schedule your final interviews back-to-back, and help you negotiate with multiple companies at once.
Triplebyte now works with top tech companies and hundreds of the most exciting startups.
It's free, confidential, and background-blind for engineers. Take Triplebyte's online coding quiz to see if they can help you level up faster.
Take their quiz, get offers from top tech companies.
Latest Machine learning jobs (28 entries)
Sort by:
Date posted | Title | Company ▶ Filter by: Remote only | USA/Canada | Outside of USA
Deep Learning or ML Research Engineer - Iris Automation
(June 2019)
San Francisco, California, United States
As either the Deep Learning Engineer or ML Research Engineer, you will be at the center of our core mission, building state of the art technologies. You will be researching new and innovative computer vision and deep learning solutions to perception problems i...
---

Director of Machine Learning - Walmart
(June 2019)
San Bruno, California, United States
As Director of Machine Learning Science, you will lead a highly innovative team to strategically leverage the vast amounts of data from the World's largest Omni-channel retailer to better serve the Customer. Your primary focus will be building advanced data ...
---
Machine Learning Engineer - Compass
(June 2019)
NYC, New York, United States
As an AI / Machine Learning Engineer at Compass, you will use your experience with AI tools and technology to improve every step of the real estate agent, buyer and seller experience at Compass. Leveraging the data-rich features of the real estate industry, yo...
---
Machine Learning Engineer - Dropbox
(May 2019)
Seattle, Washington, United States
Team Description Our Engineering team is working to simplify the way people work together. They're building a family of products that handle over a billion files a day for people around the world. With our broad mission and massive scale, there are countles...
---
Data Scientist - Retina
(May 2019)
Santa Monica, California, United States
As a Data Scientist, you will be working closely with internal data science, product and our engineering team to build scalable data products. You will be creating algorithms that analyze customer data to compute Customer Lifetime Value using (but not limited ...
---
Machine Learning Scientist - integrate.ai
(May 2019)
Toronto, Canada
We are looking for a Machine Learning Scientist to join our client team. This role will be working to develop statistical and machine learning models to power our AI platform and making traditional businesses customer centric using artificial intelligence. Thi...
---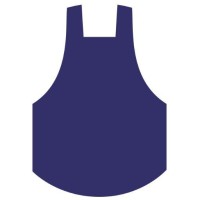 Machine Learning Engineer - Blue Apron
(May 2019)
New York, New York, United States
Our Technology team is a collection of over 50 talented engineers, analysts, designers, and product managers who have built our web and e-commerce applications, our mobile (iOS and Android) apps, our proprietary Warehouse Management System, and our data platfo...
---
Natural Language Processing Data Scientist - Adarga
(March 2019)
London, United Kingdom
We are looking for a talented NLP Data Scientist to join our team working across a modern, web-focused technology stack. We work in a fast-paced environment, utilising cloud based technologies to deploy our products to customers. As an NLP Data Scientist, you...
---
Machine Learning Researcher/ Data Scientist - Predina Tech Limited
(February 2019)
London, United Kingdom
***Core responsibilities:*** - Adapt and apply latest development from research to improve the accuracy and granularity of our existing models. - Identify and apply new and novel datasets to improve the accuracy of existing models and perform predictions at ...
---
Machine Learning Engineer - Scale
(January 2019)
San Francisco, California, United States
Create optimized and efficient tooling, like Guided Automatic Segmentation, for taskers to complete complex tasks with speed and accuracy. Reliably evaluate data quality at scale. Intelligently route tasks from customers to specialized taskers for low turnar...
---
LOADING...