Companies hiring AI/ML people (sorted by company name)
All registered AI/machine learning jobs, listed by the company names.
Stay on top and get notified of the latest jobs by following
Jobhunt.ai on Twitter
.
---
Sort by:
Date posted | Title | Company ▶ Filter by: Remote only | USA/Canada | Outside of USA
Iterable
[
Website
]
Software Engineer - Machine Learning
, San Francisco, California, United States
Iterable is the growth marketing platform that powers personalized omni-channel marketing at scale. Iterable captivates consumers with highly relevant and personalized messaging, activates campaigns on any type of internal and external customer data, and allows marketers to automate campaigns across all channels that matter to their consumer.
---
Jaumo GmbH
[
Website
]
Machine Learning Engineer
, Göppingen, Germany
(Remote possible)
The company behind Jaumo is independent, bootstrapped and was founded 2011. We're still lean and laser-focused. We're not a start-up anymore, and we have proven that we built a sustainable business in a fast-growing, competitive and profitable sector.
---
June
[
Website
]
Machine Intelligence Engineer
, San Francisco, California, United States
June is a team of expert engineers, designers and food lovers who are reimagining the modern kitchen. Our first product, the June Intelligent Oven, delivers the convenience of quick, no-guesswork cooking alongside the precision controls and advanced technology that professional chefs need for world-class results. It makes cooking easier, faster and better. Come join our team and help us create the kitchen of tomorrow!
---
Kasisto
[
Website
]
NLP Intent Engineer
, NYC, New York, United States
Kasisto, a FinTech startup, is on a mission to enable companies to attract, engage, support, and transact with their customers via human-like, intelligent conversations. Kasisto's conversational AI platform, KAI, powers chatbots and virtual assistants with deep domain expertise across mobile apps, web, messaging platforms, and IoT devices. Built with the deepest AI portfolio in the industry, KAI is an enterprise-ready platform with self-service tools to customize and continually improve consumer experiences and seamlessly add new features. Some of the world's most innovative financial institutions license KAI Banking, including DBS Bank, Mastercard, Varo Money, Wells Fargo, among others. They are creating entirely new experiences to fulfill requests, solve problems, and predict needs for their customers with KAI-powered chatbots and assistants.
---
Kensho
[
Website
]
Machine Learning Engineer
, Cambridge, Massachusetts, United States
Based in Harvard Square and New York City, Kensho deploys scalable machine intelligence and analytics systems across the most critical government and commercial institutions in the world to solve some of the hardest analytical problems of our time. In 2016 Kensho was named by Fortune as one of the "5 Hottest Companies in Fintech,"​ and it topped Forbes'​ inaugural and 2016 lists of the most innovative Fintech companies in the world. In 2017 at Davos, Kensho was named a "Technology Pioneer"​ by the World Economic Forum—one of most innovative technology companies—of any kind—in the world. In 2018, Kensho was acquired by S&P Global (SPGI) in the largest acquisition of an artificial intelligence company to-date. Kensho will operate as an independent entity within SPGI.
---
King
[
Website
]
Machine Learning Engineer, Ads
, San Francisco, California, United States
King is a leading interactive entertainment company for the mobile world, with people all around the world playing one or more of our games. We have developed more than 200 fun titles, and offer games that are enjoyed all around the world. King is an independent unit of Activision Blizzard Inc. (Nasdaq: ATVI), which acquired King in February 2016.
---
KLA-Tencor
[
Website
]
Software Engineer: Machine Learning Infrastructure
, Milpitas, California, United States
Calling the adventurers ready to join a company that's pushing the limits of nanotechnology to keep the digital revolution rolling. At KLA-Tencor, we're making technology advancements that are bigger—and tinier—than the world has ever seen. Who are we? We research, develop, and manufacture the world's most advanced inspection and measurement equipment for the semiconductor and nanoelectronics industries. We enable the digital age by pushing the boundaries of technology, creating tools capable of finding defects smaller than a wavelength of visible light. We create smarter processes so that technology leaders can manufacture high-performance chips—the kind in that phone in your pocket, the tablet on your desk and nearly every electronic device you own—faster and better. We're passionate about creating solutions that drive progress and help people do what wouldn't be possible without us. The future is calling. Will you answer?
---
Knock
[
Website
]
Senior Machine Learning Engineer - Remote in US
, Atlanta, Georgia, United States
(Remote possible)
Our homes are our most valuable asset and also the most difficult to buy and sell. Knock is on a mission to make home buying and selling simple and certain. Started by founding team members of Trulia.com (NYSE: TRLA, acquired by Zillow for $3.5B), Knock is an online home trade-in platform that uses data science to price homes accurately, technology to sell them quickly and a dedicated team of professionals to guide you every step of the way. We share the same top-tier investors as iconic brands like Netflix, Tivo, Match, HomeAway and Houzz.
---
komoot
[
Website
]
Backend Engineer (Algorithms, Rankings and Recommendations)
, Potsdam, Germany
(Remote possible)
komoot is your personal guide for great outdoor experience. Millions of people all over Europe explore nature with our iPhone and Android app. We provide navigation and recommendation technology for cycling and hiking tours. It is our vision to enable everyone to have the outdoor experiences of their life. Everywhere. With just one tap.
---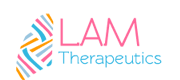 LAM Therapeutics
[
Website
]
Deep Learning Research Scientist
, NYC, New York, United States
At 4Catalyzer we are transforming 21st century medicine by solving today's most challenging problems in the biomedical sciences. We aspire to create significant societal impact and are motivated by the idea that our products will change the lives of people we love. We seek the talent of truly gifted, self-starting and driven individuals to help advance this mission. We provide a stimulating environment, surrounded by brilliant, highly committed individuals who are given both the autonomy and project ownership to solve difficult problems and be the first to publish. LAM Therapeutics is a 4catalyzer company that develops drugs for rare diseases and cancer. LAM takes advantage of the inflection point in biological understanding and computer science, leveraging big data from Next Generation sequencing, genome editing, chemical genomics, and combinational drug screening, to develop precision therapeutics and companion diagnostics. LAM has advanced three drugs into the clinic.
---
LOADING...