Companies hiring AI/ML people (sorted by company name)
All registered AI/machine learning jobs, listed by the company names.
Stay on top and get notified of the latest jobs by following
Jobhunt.ai on Twitter
.
---
Sort by:
Date posted | Title | Company ▶ Filter by: Remote only | USA/Canada | Outside of USA
Aurora Flight Sciences
[
Website
]
Aerospace Machine Learning Group Lead
, Cambridge, Massachusetts, United States
Aurora Flight Sciences is a world leader in the development of highly autonomous aircraft. Our mission is to change the way we travel by applying autonomy and robotics to the development, production and operation of advanced aircraft.
---
Balbix
[
Website
]
Data Scientist - AI / ML
, San Jose, California, United States
At Balbix we build a breach risk dashboard for cybersecurity. Think of us as preventative healthcare for enterprise networks whose vitals we continuously discover, monitor and quantify. Specifically, we model the risk carried by hundreds of attack vectors (e.g. likelihood of breach from phishing), contextualize them to physical assets in the enterprise (e.g. firewalls, laptops, etc.), and prioritize these assets by their relative impact of breach (e.g. active directory servers are more important than display devices). The outcome is a clickable, searchable, and human readable risk dashboard that is relevant, engaging and easy on the eyes.
---
Bay Labs
[
Website
]
Experienced Research Engineer, Deep Learning - Medical Imaging
, San Francisco, California, United States
Experienced Research Engineer, Deep Learning - Medical Imaging
, San Francisco, California, United States
Bay Labs applies deep learning technology to cardiovascular imaging to help in diagnosis and management of heart disease. We are an early-stage healthcare startup backed by top venture capital firms and the National Science Foundation. We created Bay Labs in 2013 to push the limits of deep learning to make an impact on healthcare. Our mission is to democratize medical imaging for greater patient outcomes and wellness worldwide. By improving access, value, and quality to medical imaging, we aim to promote and advance healthcare in both the developed and developing world. To achieve our vision of improving lives through better diagnosis and treatment of heart disease, we have assembled a team of domain experts in machine learning, visual neuroscience, robotics, physics, and cardiology. Our investors include recognized leaders in venture capital such as Khosla Ventures and Data Collective (DCVC).
---
BetterUp
[
Website
]
Head of Machine Learning (remote)
, San Francisco, California, United States
(Remote possible)
BetterUp is a mobile-based coaching platform that brings personalized professional coaching to employees at all levels. We help managers lead better, teams perform better, and employees thrive personally and inspire professionally. Our mission is to help professionals everywhere pursue their lives with greater clarity, purpose, and passion. Our product was developed by a team of leading behavioral scientists, researchers, and technologists. We're already transforming the way companies approach talent development at high-performing organizations like LinkedIn, Salesforce, Capital One, Deloitte, and Logitech
---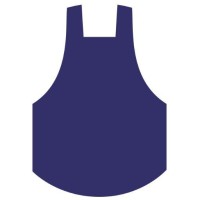 Blue Apron
[
Website
]
Machine Learning Engineer
, New York, New York, United States
Blue Apron was founded in 2012 premised on a simple desire—our founders wanted to cook at home with their families, but they found grocery shopping and menu planning burdensome, time-consuming, and expensive. Our founders hand-packed the first Blue Apron boxes themselves, delivered them to family and friends, and received immediate positive feedback. Since those initial deliveries, we have scaled rapidly, developing our expertise and an ever-more ambitious vision. We are reimagining the way that food is produced, distributed, and consumed, and as a result, building a better food system that benefits consumers, food producers, and the planet. The nature of our business carries with it unique and exciting challenges, and our employees working across our fives offices, take on these complexities to ensure each customer receives the highest quality product every week. Our core product is the cooking experience we help our customers create. Central to these experiences are the original recipes we design and send along with fresh, seasonal ingredients directly to our customers. We also sell wine, which can be paired with our meals, and kitchen tools and staples we use in our test kitchens where we create new recipes. Our customers often cook with us multiple times each week, and they trust us to craft delicious recipes to feed their families and loved ones. We're thrilled to be welcomed into our customers'​ homes and part of their weekly cooking routine!
---
BMT Defence Services
[
Website
]
Lead Artificial Intelligence/Machine Learning Engineer
, Bath, United Kingdom
BMT provide bespoke software solutions for a range of organisations from the UK Ministry of Defence to other government bodies and commercial companies. We pride ourselves in delivering creative software solutions, immersive training applications, intelligent systems and insightful big data analytics in a number of different markets. We deliver these capabilities through our creative and innovative team who build strong and lasting relationships with our customers.
---
BMW AG
[
Website
]
(Senior) Expert Computer Vision
, Munich, Germany
BMW Group vehicles are the epitome of innovation, combining cutting-edge technologies with state-of-the-art manufacturing facilities and processes. We are always looking for talent from a broad range of disciplines to help us realise our visions and drive automotive progress. Whether in research, development or production, an exciting working environment defined by challenges, responsibilities and rewards awaits software developers, IT specialists, engineers, mechatronic engineers and electrical engineers. Graduates of other disciplines, such as business administration, law and the arts also make a valuable contribution to the company. What matters more than the area of expertise is passion and enthusiasm to bring high-quality vehicles to the road. Everything starts with passion at the BMW Group. It turns a profession into a vocation. It drives us to keep reinventing mobility and bringing innovative ideas onto the roads. Enthusiasm for joint projects turns a team into a strong unit where every opinion is valued.
---
Bokio
[
Website
]
Machine learning team lead
, Gothenburg, Sweden
The accountant just went mobile. Snap a photo of the receipt and let the system do the rest. Accounting and administration for everyone, free to use. Forever!
---
Bolt
[
Website
]
Software Engineer - Machine Learning
, San Francisco, California, United States
Welcome to a new era of ecommerce: Amazon-like checkout. Zero Fraud. What We Do: End-to-End Payment Processing Hyper-Optimized Checkout 100% Fraud Coverage Clear Insights & Analytics What Does that Mean for Merchants? Happier customers who repeat buy No more fraudulent chargebacks Zero order review overhead Full performance transparency Payments completely handled A single dashboard for business analytics 24/7 premium support
---
LOADING...