Companies hiring AI/ML people (sorted by company name)
All registered AI/machine learning jobs, listed by the company names.
---
Sort by:
Date posted | Title | Company ▶ Filter by: Remote only | USA/Canada | Outside of USA
Adarga
[
Website
]
Natural Language Processing Data Scientist
, London, United Kingdom
Actionable Intelligence Adarga builds powerful analytical software, automating time-intensive tasks for our customers, learning by reading and understanding data at speeds humans are unable to achieve. Adarga connects your objectives to real world insights and transforms the value customers can uncover in their data. Adarga leverages the latest advances in machine learning and scalable engineering within a flexible plug-and-play microservices architecture. Our technology enables organisations to adopt advanced end-to-end AI analytics, simply, securely and at scale, without large upfront investment. Adarga focusses on sector-specific verticals to deliver sector-leading performance. Our first sector is Defence and Intelligence, other sectors will be announced shortly.
---
Amazon
[
Website
]
Machine Learning Scientist, Alexa Speech
, Seattle, Washington, United States
Amazon is guided by four principles: customer obsession rather than competitor focus, passion for invention, commitment to operational excellence, and long-term thinking. We are driven by the excitement of building technologies, inventing products, and providing services that change lives. We embrace new ways of doing things, make decisions quickly, and are not afraid to fail. We have the scope and capabilities of a large company, and the spirit and heart of a small one. Together, Amazonians research and develop new technologies from Amazon Web Services to Alexa on behalf of our customers: shoppers, sellers, content creators, and developers around the world. Our mission is to be Earth's most customer-centric company. Our actions, goals, projects, programs, and inventions begin and end with the customer top of mind. You'll also hear us say that at Amazon, it's always "Day 1."​ What do we mean? That our approach remains the same as it was on Amazon's very first day - to make smart, fast decisions, stay nimble, invent, and focus on delighting our customers.
---
Apple
[
Website
]
Siri - Machine Learning Engineer, Proactive Intelligence
, Santa Clara Valley, California, United States
Apple is a diverse collective of thinkers and doers, continually reimagining what's possible to help us all do what we love in new ways. The people who work here have reinvented entire industries with the Mac, iPhone, iPad, and Apple Watch, as well as with services, including iTunes, the App Store, Apple Music, and Apple Pay. And the same passion for innovation that goes into our products also applies to our practices — strengthening our commitment to leave the world better than we found it.
---
Asurion
[
Website
]
Machine Learning Engineer Intern
, Nashville, Tennessee, United States
Simply put, Asurion helps people stay connected. As the global leader of connected life services, we provide over 300 million consumers around the world with simple, intuitive technology advice to help them get the most from their devices; support to fix their issues and connectivity crisis, and device protection to ensure they receive a replacement or repair. When a product is missing or simply doesn't work properly, Asurion's 17,000 employees are focused on solving the problem with people and processes operating 24 hours a day, seven days a week, speaking six languages, and working across any device, platform, or provider. By partnering with leading retailers, mobile carriers and pay-tv providers, Asurion helps customers enhance their lives through their technology.
---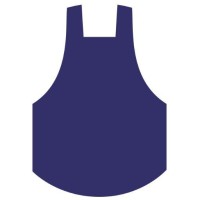 Blue Apron
[
Website
]
Machine Learning Engineer
, New York, New York, United States
Blue Apron was founded in 2012 premised on a simple desire—our founders wanted to cook at home with their families, but they found grocery shopping and menu planning burdensome, time-consuming, and expensive. Our founders hand-packed the first Blue Apron boxes themselves, delivered them to family and friends, and received immediate positive feedback. Since those initial deliveries, we have scaled rapidly, developing our expertise and an ever-more ambitious vision. We are reimagining the way that food is produced, distributed, and consumed, and as a result, building a better food system that benefits consumers, food producers, and the planet. The nature of our business carries with it unique and exciting challenges, and our employees working across our fives offices, take on these complexities to ensure each customer receives the highest quality product every week. Our core product is the cooking experience we help our customers create. Central to these experiences are the original recipes we design and send along with fresh, seasonal ingredients directly to our customers. We also sell wine, which can be paired with our meals, and kitchen tools and staples we use in our test kitchens where we create new recipes. Our customers often cook with us multiple times each week, and they trust us to craft delicious recipes to feed their families and loved ones. We're thrilled to be welcomed into our customers'​ homes and part of their weekly cooking routine!
---
Chattermill
[
Website
]
Machine Learning Engineer
, London, United Kingdom
In three years Chattermill has grown from a team of 2 Co-Founders to a team of 20 in London and more around Europe. In that time we have developed a cutting-edge product that allows some of the most exciting companies in the world (Uber; HelloFresh, Spotify, HSBC, Transferwise, Skyscanner + more) to finally understand their Customers and improve their customer experience through deploying our AI-powered solution.
---
CircleUp
[
Website
]
Machine Learning Engineer
, San Francisco, California, United States
CircleUp harnesses the power of machine learning and predictive analytics to discover some of the fastest-growing companies in the consumer & retail sector. Our mission is to help entrepreneurs thrive by giving them the resources and capital they need. We are building a predictive data system called "Helio" to bring the data-driven revolution that has occurred in the public markets to the private markets, starting with consumer & retail. We are working on challenging problems in information retrieval, entity resolution, and machine learning. We are developing an in-depth knowledge graph of all private companies by mining vast amounts of data to successfully rewrite the rules on how private companies are evaluated. CircleUp has been named one of the Top 5 Most Disruptive Companies in Finance by CNBC, one of the 50 Best Fintech Innovators by KPMG, and one of America's Most Promising Companies by Forbes. We are backed by top-tier investors including Google Ventures, Union Square Ventures (backers of Etsy/Kickstarter), and the ex CEOs/Presidents of Goldman Sachs, Morgan Stanley, Thomson Reuters, the Stanford Endowment and Capital One.
---
Coinbase
[
Website
]
Machine Learning Team Lead
, San Francisco, California, United States
Founded in June of 2012, Coinbase is a digital currency wallet and platform where merchants and consumers can transact with new digital currencies like bitcoin, ethereum, and litecoin. Our vision is to bring more innovation, efficiency, and equality of opportunity to the world by building an open financial system. Our first step on that journey is making digital currency accessible and approachable for everyone. Two principles guide our efforts. First, be the most trusted company in our domain. Second, create user-focused products that are easier and more intuitive to use.
---
Compass
[
Website
]
Machine Learning Engineer
, NYC, New York, United States
Compass is building the first modern end-to-end real estate platform by integrating agents, buyers and sellers through technology. Until Compass, no one has achieved the blend of the Natural Intelligence that hundreds of thousands of enterprising real estate agents bring to this market, with the "Artificial Intelligence" that cloud, mobile and AI technologies enable. We are building AI to empower AI - Artificial Intelligence to empower Agent Intelligence. As one of the fastest growing technology companies of our generation, in an industry larger than any other, we have an opportunity and obligation to build a world-class engineering team and the operating platform that will transform real estate. In 2019 we will triple the size of our engineering team and are searching for creative and inspiring colleagues at all levels of the engineering organization. At Compass, our mission is to help everyone find their place in the world. This means we continually celebrate the diverse community different individuals cultivate. As an equal opportunity employer, we stay true to our mission by ensuring that our place can be anyone's place. Our entrepreneurship principles bind us together and inform how we tackle the tremendous challenges ahead.
---
Dropbox
[
Website
]
Machine Learning Engineer
, Seattle, Washington, United States
Dropbox is a leading global collaboration platform that's transforming the way people work together, from the smallest business to the largest enterprise. With more than 500 million registered users across more than 180 countries, our mission is to unleash the world's creative energy by designing a more enlightened way of working. Headquartered in San Francisco, CA, Dropbox has more than 12 offices around the world.
---
LOADING...