Open job positions within Machine learning/AI (sorted by job title)
All registered AI/machine learning jobs, listed by the title of the job positions.
Stay on top and get notified of the latest jobs by following
Jobhunt.ai on Twitter
.
---
Sort by:
Date posted | Title | Company ▶ Filter by: Remote only | USA/Canada | Outside of USA
Data Scientist / Operational Researcher - Tesco
(February 2021)
London, United Kingdom
About the role At Tesco, our Data Science team focuses on modelling complex business problems and deploying data products at scale. Our work spans across multiple areas including physical stores, online, supply chain, marketing and Clubcard, where we encourage...
---
Data Scientist, Software Engineer - HomeX
(April 2021)
Cambridge, United Kingdom
HomeX is an end-to-end technology and services platform for both homeowners and service providers, radically improving the historically complex and fragmented home services industry. About the Job Radically changing the home services industry requires a sign...
---
Data Scientist, Video Analytics - Reddit
(February 2021)
San Francisco, California, United States
"The front page of the internet," Reddit brings over 430 million people together each month through their common interests, inviting them to share, vote, comment, and create across thousands of communities. Reddit is poised to rapidly innovate and grow like n...
---
Deep Learning Innovation Engineer - Intel
(July 2019)
Hillsboro, Oregon, United States
As a Deep Learning Software Engineer at Intel Sports Pathfinding, you will be a part of a dynamic research and development team, working with a variety of technologies including 2D and 3D media, virtual and augmented reality, and deep learning models to build t...
---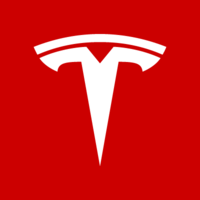 Deep Learning Internship (Summer 2021) - Tesla
(January 2021)
Palo Alto, California, United States
Autopilot - Deep Learning Internship (Summer 2021) As an Intern with the Autopilot AI team you will research, design, implement, optimize and deploy deep learning models that advance the state of the art in perception and control for autonomous driving. A typ...
---
Head of Machine Learning - Afresh
(January 2021)
San Francisco, California, United States
Afresh is on a mission to reduce food waste and increase access to nutritious food globally by transforming the fresh food supply chain. Our AI-powered solutions optimize the multi-trillion-dollar grocery industry's food ordering, production, and merchandising ...
---
Junior Data Scientist - Blue dot
(April 2021)
Herzliya, Israel
Responsibilities Blue dot is seeking a passionate Data Scientist to join our team and develop new innovative Data Science ideas from conception to realization. We are looking for an analytical problem solver that isn't intimidated by diving into unknown terr...
---
Lead Machine Learning Engineer, Recommenders - The RealReal
(April 2020)
San Francisco, California, United States
The Lead Machine Learning Engineer will be working on our recommendation team to generate product and search recommendations on our website directly to customers. This person will drive the technical direction of the recommendations ML team and work closely wit...
---
Machine Learning / AI Internship - Apple
(March 2021)
Cupertino, California, United States
Apple is seeking highly qualified people for the position of AI/ML Engineer and AI/ML Researcher. The team pursues research & development in the areas of machine learning (ML) with particular focus on deep learning (DL), computer vision (CV), Natural Language P...
---
Machine Learning Engineer - BenevolentAI
(January 2021)
NYC, New York, United States
The Machine Learning Engineering team is an interdisciplinary group focused on applying engineering rigour to machine learning problems on the BenevolentAI software platform. To carry out our role, we understand discoveries in machine learning algorithms, as we...
---
LOADING...