Open job positions within Machine learning/AI (sorted by job title)
All registered AI/machine learning jobs, listed by the title of the job positions.
Stay on top and get notified of the latest jobs by following
Jobhunt.ai on Twitter
.
---
Applied Scientist: Information Retrieval - Pinecone
(January 2022)
Tel Aviv, Israel
Pinecone is pioneering search and database technology to power AI/ML applications for the next decade and beyond. We provide customers with capabilities that until now have only been in the hands of a...
---
Big Data Engineer - Logic20/20
(June 2022)
Seattle, Washington, United States
(Remote work possible)
We're a six-time "Best Company to Work For," where intelligent, talented people collaborate on high-value consulting solutions. Because we're a full-service consulting firm with a diverse clie...
---
Bioinformatics Scientist - Next Generation Sequencing + Protein Design - Serotiny
(June 2022)
Remote US, 100% Remote
Serotiny invents multi-domain proteins for gene and cell therapies including genome editors and chimeric antigen receptors. These novel synthetic proteins are central to cutting edge therapeutics, pro...
---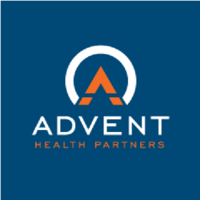 Chief Machine Learning Scientist - Advent Health Partners
(August 2021)
Nashville, Tennessee, United States
(Remote work possible)
We are looking for a Chief Machine Learning Scientist who will support our product, sales, leadership, and marketing teams with insights gained from analyzing company data. The ideal candidate is ade...
---
Compiler Engineer (ML) - Fathom Radiant
(December 2021)
Boulder, Colorado, United States - Salary: $90,000 - $170,000
We are searching for talented individuals who are driven to tackle the most ambitious goal of our time - building the computer hardware that enables the development of safe artificial general intellig...
---
Computational Scientist I, Genome Aggregation Database - Broad Institute of Harvard and MIT
(November 2021)
Cambridge, Massachusetts, United States
Since 2016, the Genome Aggregation Database (gnomAD) has been a pioneer in human genomic data aggregation through the regular public release of data for a rapidly growing collection of exomes and geno...
---
Computer Vision / Deep Learning Engineer - brighter AI
(March 2022)
Worldwide, 100% Remote
WHO ARE WE LOOKING FOR: We are looking for an experienced and tech-savvy Computer Vision/ Deep Learning Engineer (m/f/d) AI to actively contribute to actively collaborate with the Tech Team and help ...
---
Computer Vision Applications Engineer - Voxel
(February 2022)
San Francisco, California, United States
Voxel is building the future of Computer Vision and Machine Learning for operations, risk, and safety. We use computer vision and AI to enable existing security cameras to automatically detect hazards...
---
Computer Vision Engineer - Tulip
(July 2022)
Somerville, Massachusetts, United States
Tulip, the Frontline Operations Platform, is empowering the world's leading manufacturers to improve the productivity of their teams, the quality of their output, and the efficiency of their operati...
---
Computer Vision Scientist Internship/Co-Op (September - March) - Netrias
(September 2021)
Arlington, Virginia, United States
(Remote work possible)
Computer Vision Scientist Internship/Co-Op (September - March) REMOTE / ONSITE (Flexible) | Washington, D.C. Metro Area Netrias is a fast-growing Artificial Intelligence (AI) company that specializ...
---
LOADING...