Open job positions within Machine learning/AI (sorted by job title)
All registered AI/machine learning jobs, listed by the title of the job positions.
Stay on top and get notified of the latest jobs by following
Jobhunt.ai on Twitter
.
---
Data Scientist, Video Analytics - Reddit
(February 2021)
San Francisco, California, United States
"The front page of the internet," Reddit brings over 430 million people together each month through their common interests, inviting them to share, vote, comment, and create across thousands of communities. Reddit is poised to rapidly innovate and grow like n...
---
Deep Learning Engineer, Autonomy - Level 5
(January 2022)
Palo Alto, California, United States
Level 5, part of Woven Planet, is developing self-driving technology using a machine-learned approach to create safe mobility for everyone. Our goal is to build level 4 autonomous vehicles to improve personal transportation on a global scale. Woven Planet is a ...
---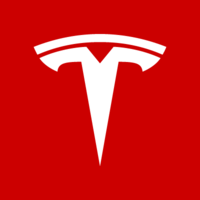 Deep Learning Internship (Summer 2021) - Tesla
(January 2021)
Palo Alto, California, United States
Autopilot - Deep Learning Internship (Summer 2021) As an Intern with the Autopilot AI team you will research, design, implement, optimize and deploy deep learning models that advance the state of the art in perception and control for autonomous driving. A typ...
---
Engineering Manager, Machine Learning - Rokt
(September 2021)
NYC, New York, United States
We are looking for an experienced Engineering Manager to join our machine learning team. This team is responsible for building and maintaining a group of machine learning tools for clients to optimize to value and outcomes - whether that be scale, efficiency or...
---
Engineering Manager, Platform & Text Extraction - OM1
(December 2021)
Boston, Massachusetts, United States
OM1 is on a mission to improve health outcomes by unlocking the power of data. We are a healthcare data and technology company focused on real world clinical data and outcomes, accelerating medical research and personalizing healthcare. Our interdisciplinary te...
---
Head of Machine Learning - Afresh
(January 2021)
San Francisco, California, United States
Afresh is on a mission to reduce food waste and increase access to nutritious food globally by transforming the fresh food supply chain. Our AI-powered solutions optimize the multi-trillion-dollar grocery industry's food ordering, production, and merchandising ...
---
ISE, Input Experience - NLP Data & Machine Learning Engineer - Apple
(August 2021)
Cupertino, California, United States
With hundreds of millions of users and billions of messages typed every day, Apple's software keyboard is among the most frequently used software on the planet. At Apple, you have an opportunity to shape the user experience for digital communication by buildi...
---
Junior Data Scientist - Blue dot
(April 2021)
Herzliya, Israel
Responsibilities Blue dot is seeking a passionate Data Scientist to join our team and develop new innovative Data Science ideas from conception to realization. We are looking for an analytical problem solver that isn't intimidated by diving into unknown terr...
---
Lead Machine Learning Engineer, Recommenders - The RealReal
(April 2020)
San Francisco, California, United States
The Lead Machine Learning Engineer will be working on our recommendation team to generate product and search recommendations on our website directly to customers. This person will drive the technical direction of the recommendations ML team and work closely wit...
---
Lead NLP Data Scientist - Tessian
(July 2021)
London, United Kingdom
(Remote work possible)
Data Science at TessianOur mission is to secure the human layer. This involves deploying near real-time machine learning models at massive scale to some of the world's largest organisations to keep their most sensitive data private and secure. To do this, we...
---
LOADING...