Open job positions within Machine learning/Ai (sorted by job title)
All registered AI/machine learning jobs, listed by the title of the job positions.
---
Sort by:
Date posted | Title | Company ▶ Filter by: Remote only | USA/Canada | Outside of USA
Data Engineer / Machine Learning Engineer - Threadloom
(July 2019)
Palo Alto, California, United States
Threadloom is looking for an experienced data engineer with strong machine learning experience. This is a foundational role. You will be Threadloom's first engineer solely responsible for building and extending our processing pipelines. Working closely with P...
---
Data Scientist - Retina
(May 2019)
Santa Monica, California, United States
As a Data Scientist, you will be working closely with internal data science, product and our engineering team to build scalable data products. You will be creating algorithms that analyze customer data to compute Customer Lifetime Value using (but not limited ...
---
Deep Learning Innovation Engineer - Intel
(July 2019)
Hillsboro, Oregon, United States
As a Deep Learning Software Engineer at Intel Sports Pathfinding, you will be a part of a dynamic research and development team, working with a variety of technologies including 2D and 3D media, virtual and augmented reality, and deep learning models to build ...
---
Deep Learning or ML Research Engineer - Iris Automation
(June 2019)
San Francisco, California, United States
As either the Deep Learning Engineer or ML Research Engineer, you will be at the center of our core mission, building state of the art technologies. You will be researching new and innovative computer vision and deep learning solutions to perception problems i...
---

Director of Machine Learning - Walmart
(June 2019)
San Bruno, California, United States
As Director of Machine Learning Science, you will lead a highly innovative team to strategically leverage the vast amounts of data from the World's largest Omni-channel retailer to better serve the Customer. Your primary focus will be building advanced data ...
---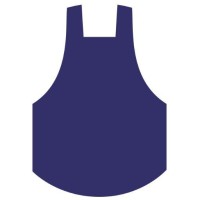 Machine Learning Engineer - Blue Apron
(May 2019)
New York, New York, United States
Our Technology team is a collection of over 50 talented engineers, analysts, designers, and product managers who have built our web and e-commerce applications, our mobile (iOS and Android) apps, our proprietary Warehouse Management System, and our data platfo...
---
Machine Learning Engineer - Chattermill
(December 2018)
London, United Kingdom
At Chattermill deep learning is not just a buzzword. Our whole product is built around it and we are committed to staying ahead of the game by continuously exploring new ideas and bringing them to life. Our core offering is centred around extracting insights f...
---
Machine Learning Engineer - Compass
(June 2019)
NYC, New York, United States
As an AI / Machine Learning Engineer at Compass, you will use your experience with AI tools and technology to improve every step of the real estate agent, buyer and seller experience at Compass. Leveraging the data-rich features of the real estate industry, yo...
---
Machine Learning Engineer - Dropbox
(May 2019)
Seattle, Washington, United States
Team Description Our Engineering team is working to simplify the way people work together. They're building a family of products that handle over a billion files a day for people around the world. With our broad mission and massive scale, there are countles...
---
Machine Learning Engineer - Ideal
(June 2019)
Toronto, Canada
Are you a machine learning engineer looking for a new opportunity to challenge your skills and learn new technologies? Do you want to be excited to go to work every day? Do you have some ML skills you can put to use immediately? We are looking for you. Ideal ...
---
LOADING...