Open job positions within Machine learning/AI (sorted by job title)
All registered AI/machine learning jobs, listed by the title of the job positions.
Stay on top and get notified of the latest jobs by following
Jobhunt.ai on Twitter
.
---
2021 Machine Learning for Controls Internship - Blue River Technology
(March 2021)
Sunnyvale, California, United States
Blue River Technology serves the agricultural industry by designing and building advanced farm machines that utilize computer vision and machine learning to enable farmers to understand and manage every plant. These machines help farmers to improve profitabilit...
---
AI/ML- Machine Learning Engineer, Information Intelligence - Apple
(August 2021)
Cupertino, California, United States
The AI/ML Information Intelligence team is creating groundbreaking technology for artificial intelligence, machine learning and natural language processing! The features we create are redefining how hundreds of millions of people use their computers and mobile ...
---
AI Solutions Architect - Intel Corporation
(August 2021)
Mumbai, India
We are looking for AI specialized System/Solutions Architect for driving customer adoption of Intel's AI solutions for 5G, Telecommunication, Networking, and Edge Computing use cases for top telco operators and OEMs. The candidate should be well versed in handl...
---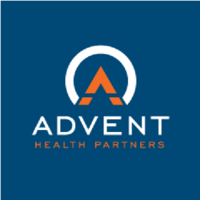 Chief Machine Learning Scientist - Advent Health Partners
(August 2021)
Nashville, Tennessee, United States
(Remote work possible)We are looking for a Chief Machine Learning Scientist who will support our product, sales, leadership, and marketing teams with insights gained from analyzing company data. The ideal candidate is adept at using large data sets to find opportunities for product...
---
Computer Vision Scientist Internship/Co-Op (September - March) - Netrias
(September 2021)
Arlington, Virginia, United States
(Remote work possible)Computer Vision Scientist Internship/Co-Op (September - March) REMOTE / ONSITE (Flexible) | Washington, D.C. Metro Area Netrias is a fast-growing Artificial Intelligence (AI) company that specializes in the application of machine learning models for biologic...
---
CV/ML Engineer - Matician
(September 2021)
Palo Alto, California, United States
At Matician, our goal is to save people time and energy by automating mundane tasks inside the home. We believe that sensors and algorithms are finally good enough that we can apply Level 5 Autonomy and mobility in order to reimagine home devices. We are buildi...
---
Data Engineer: AI/ML - Togo Group
(April 2020)
Cincinnati, Ohio, United States
(Remote work possible)Roadtrippers Place Lab powers the geo-data for Roadtrippers consumer web and mobile applications and the underlying B2B services.  Roadtrippers Place Lab is looking for a detail-oriented problem solver to join the team as a Data Engineer focusing on all things...
---
Data Science Architect - Okta
(March 2021)
Remote US, 100% Remote
Data Science Architect (Remote Eligible) This is an opportunity to join our fast-growing Data Science team to spearhead the development of cutting-edge machine learning models and add to our product offerings in security, authentication, applications, and cus...
---
Data Science Lead - Fast
(March 2021)
Worldwide, 100% Remote
San Francisco or Remote / Engineering - Data / Full-time Fast are seeking a Lead Data Scientist to join our company, and help create an astounding, creative, and robust data team. Are you passionate about data? Committed to results, and want the best environme...
---
Data Scientist - ELSA
(February 2021)
Worldwide, 100% Remote
The role At ELSA we know how important it is to know our customers in order to serve them best. For this reason we adapt many aspects of the apps and the speech processing algorithms based on what we learn from our users over time. We are now setting up a data...
---
LOADING...