Senior Machine Learning Engineer

at Comparex
🇺🇸

United States

›

North Carolina

›

Raleigh

(Posted Jun 5 2018)

About the company
As a global IT company with thirty years of experience, COMPAREX is one of the world's leading IT service providers and no. 1 software license management company in the EMEA markets. COMPAREX develops innovative services that support management and leverage software products, leading to an overall improvement of workforce productivity. COMPAREX serves corporate customers spanning from small businesses to large international corporations as well as the public institutions supporting every customer during their digital journey towards productivity optimization.

The portfolio has a solid foundation in license management, software procurement and cloud services. Substantial professional and managed services complete the portfolio to support customers with services tailored to their business demands.

With the statement "By Your Side in a Digital World", COMPAREX underlines its goal to inspire customers with possibilities and opportunities for their digital transformation, by addressing key customer priorities.

The COMPAREX Group employs more than 2,450 people at over 80 locations in 36 countries across Europe, Asia and the Americas. In the fiscal year 2016/17 the COMPAREX Group generated a (preliminary) revenue of € 2.114 billion / $ 2.321 billion.

Job position
Permanent - Remote work possible

Job description
Do you yearn to make a significant impact? Do you enjoy working in fast paced HIPO teams with challenging goals? Are you ready for an experience that will put all of your technical and personal skills to the test?

If this environment appeals to you, we invite you to apply for a new special operations unit reporting directly to the CEO of one of the world's leading global technology solutions provider.

Today we serve our 25K+ clients in 35 countries; providing world-class technical expertise and a commitment to customer service excellence.

This unit will be tasked with creating innovative solutions leveraging the rapidly evolving power of Machine Learning and Artificial Intelligence to provide new insights and value to our customers.

About the Job

As a Senior Machine Learning Engineer, you drive the vision to build and scale our machine learning and experimentation platforms. This is your opportunity to make a big impact - ranging from delivering a personalized customer experience to optimizing advertising spend to improving merchandising efficiencies.

You work on cross-functional initiatives, such as service and container platforms, machine learning platforms, data security, distributed memory services, service monitoring, real-time experimentation, data transformations, and much more.

Your services scale to support high volumes of traffic at low latency and high availability. This is a high profile position that will have exposure across the entire business.

The successful candidate owns the roadmap, features, and design of one or more core services. Responsibilities:

Design and build scalable machine learning services and data platforms
Feature engineering to improve model performance on key business metrics
Owner of key service and business metrics
Work with multiple teams to understand their goals, challenges, and roadmaps to inform your product roadmap
Design in a mindset of reducing technical debt and encourages others on the team to do so
Regularly and measurably improve and is a champion of team process and best practices
Mentor others in development technologies, tools, and processes
Work with minimal supervision under tight time constraints and respond to rapidly evolving requirements

Skills & requirements
QUALIFICATIONS

7+ years of software development experience building and operating high traffic web services and platforms 2+ years of practical Machine Learning experience.
Familiarity with frameworks such as Azure Machine Learning and Cognitive Services
Caffe Experience with Spark, Hadoop, Pig, MapReduce technologies
Excellent written and verbal communication skills
Strong software design and architecture skills with an eye toward avoiding and reducing technical debt
Demonstrated personal initiative and strong ownership of deliverables
Candidate must be willing to travel domestically monthly for team meetings and training events. Opportunity to work from home (if outside Raleigh area) or relocation if desired. Excellent compensation and benefits package.




Company: Comparex
Comparex
job info / career page
Linkedin profile
Location:
Raleigh, North Carolina, United States
Skills wanted for this job:
caffe
hadoop
spark
Jobhunt.ai
This is a job listing at
Jobhunt.ai
, the website dedicated to machine learning jobs only.
Not the job you are looking for?
Browse all machine learning jobs>
🌐 Remote machine learning jobs
🇪🇺 Machine learning jobs in Europe
🇺🇸 Machine learning jobs in USA
🇬🇧 Machine learning jobs in United Kingdom
🇩🇪 Machine learning jobs in Germany
Machine learning & tensorflow jobs
Machine learning & Keras jobs
Machine learning & Pytorch jobs
Machine learning & R jobs
Machine learning & Spark jobs
Machine learning & DevOps jobs
Machine learning & Kubernetes jobs
Machine learning & Docker jobs
Machine learning & Python jobs
Want to work with Golang and machine learning?
Golang & Machine learning jobs
---
Other machine learning jobs that might be interesting
Senior Machine Learning Engineer - Stoneridge
(January 2021)
Novi, Michigan, United States
The Senior Machine Learning Engineer will develop state-of-the-art vision object detection and tracking algorithms based on Stoneridge's reward winning product "MirrorEye". Machine learning and deep learning are the major tools for the perception algorit...
---
Machine Learning Engineer - TransRe
(January 2021)
NYC, New York, United States
This role will be part of our Applied Data Team and will be responsible for providing Machine Learning Engineering support. Tasks & responsibilities required of this role include but are not limited to: • Construct machine learning models including data co...
---
Data Scientist - Talkspace
(January 2021)
Remote US, 100% Remote
Data Scientist - Customer Acquisition Our mission at Talkspace is to make therapy affordable and accessible to everyone. To get there, we need exceptionally talented, bright, and driven people. Help over one million people feel better. We are looking for an ex...
---
NLP Data Scientist - Aisera
(January 2021)
Palo Alto, California, United States
AI / ML Data Science · Palo Alto, California There are many examples of disruption in the consumer space – Uber disrupting the cab industry, Airbnb disrupting the hospitality industry and so on; but have you wondered who is disrupting support and operations...
---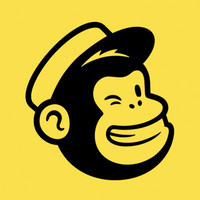 Machine Learning Engineer Intern - Mailchimp
(January 2021)
Atlanta, Georgia, United States
The Mailchimp internship program started in 2013. In the past 7 years, we've had the privilege of bringing in some of the brightest, most talented college students from around the country to spend time with our teams. Our 12 week internship program was design...
---
Not the machine learning job you are looking for?
Browse
all machine learning jobs
and we're sure you will find a suitable one!