Senior Software Engineer - Machine Learning & Recommendations

at Mozilla
🇺🇸

United States

›

California

›

San Francisco

(Posted Jun 9 2018)

About the company
At Mozilla, we're a global community of technologists, thinkers and builders working together to keep the Internet alive and accessible, so people worldwide can be informed contributors and creators of the Web. We believe this act of human collaboration across an open platform is essential to individual growth and our collective future.

Job position
Permanent

Job description
At Pocket we love what we do, but more importantly we are building something that millions of people love, too. Pocket has become essential to how people discover and consume content worthy of their time and attention. Over 30 million people have saved more than 3 billion articles and videos to Pocket to-date.

If you are passionate about using technology to improve people's lives, we believe Pocket has challenges in front of us that will excite you. We're a small team that has the resources of a large company (Pocket was acquired by Mozilla in 2017) and that means lots of opportunity to own things from start to finish that have tremendous impact on large numbers of people, across many different devices and platforms.

With millions of people discovering and consuming content across the Pocket platform, our community generates one of the most unique and interesting sets of data on the web. We are looking to expand our team to help achieve our mission of advancing access to and discovery of high-quality, personalized content across the web. If you are interested in applying your engineering skills to help design, test and launch new data-driven features and products that allow people to focus and become more knowledgeable about the things that interest them, then Pocket might be the place for you!

What you'll do:
Embody the "voice of the data" - advising our product, engineering and business operations teams and providing input on everything we build, test and analyze.
Productize, iterate, ship and scale recommendation systems that power user-facing features used by millions of people every day.
Conceptualize, design and prototype new uses of our data set to enrich the Pocket user experience.
Contribute to a world-class team and shape the future of data at Pocket.

Skills & requirements
You love combining data + engineering and problem solving how to create incredible experiences at their intersection.
You have an academic background in computer science or equivalent work experience.
You have at least 2 years professional experience and direct experience and/or passion around data science topics like NLP, IR, Search and/or ML. Consumer-facing product experience a plus.
You are a strong programmer with experience with PHP, Python, Ruby, Go, Java or equivalent (and comfortable writing code without support of frameworks).
You have worked with large, complex data sets and used statistics, data mining and modeling to extract useful data and insights.
You possess strong communication skills and an ability to approach problems in a structured way and distill complex issues into actionable insights.
You stay current with the latest/most relevant data science technologies and trends.
While not required, any direct experience with text mining and parsing, neural networks, classification, designing and implementing data pipelines, Elasticsearch or equivalent is all considered a plus.




Company: Mozilla
Mozilla
job info / career page
Linkedin profile
Location:
San Francisco, California, United States
Skills wanted for this job:
elasticsearch
go
java
ml
php
python
ruby
Jobhunt.ai
This is a job listing at
Jobhunt.ai
, the website dedicated to machine learning jobs only.
Not the job you are looking for?
Browse all machine learning jobs
Machine learning jobs nearby:
🇺🇸 Machine learning jobs in San Francisco
🇺🇸 Machine learning jobs in California
🇺🇸 Machine learning jobs in United States
🌐 Remote machine learning jobs
🇪🇺 Machine learning jobs in Europe
Machine learning jobs where similar skills are wanted:
Machine learning & r jobs
Machine learning & scala jobs
Machine learning & flask jobs
Machine learning & django jobs
---
Other machine learning jobs that might be interesting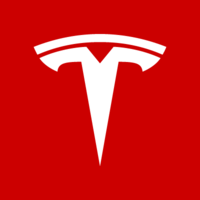 Deep Learning Internship (Summer 2021) - Tesla
(January 2021)
Palo Alto, California, United States
Autopilot - Deep Learning Internship (Summer 2021) As an Intern with the Autopilot AI team you will research, design, implement, optimize and deploy deep learning models that advance the state of the art in perception and control for autonomous driving. A typ...
---
Senior Machine Learning Engineer - Stoneridge
(January 2021)
Novi, Michigan, United States
The Senior Machine Learning Engineer will develop state-of-the-art vision object detection and tracking algorithms based on Stoneridge's reward winning product "MirrorEye". Machine learning and deep learning are the major tools for the perception algorit...
---
Machine Learning Engineer - SoFi
(January 2021)
San Francisco, California, United States
Staff Data Scientist (Machine Learning Engineer) Engineering San Francisco, California Seattle, Washington The role The Invest Data Science team is looking to add data scientists / ML engineers (combined roles), who will help shape Invest product develo...
---
NLP Data Scientist - Aisera
(January 2021)
Palo Alto, California, United States
AI / ML Data Science · Palo Alto, California There are many examples of disruption in the consumer space – Uber disrupting the cab industry, Airbnb disrupting the hospitality industry and so on; but have you wondered who is disrupting support and operations...
---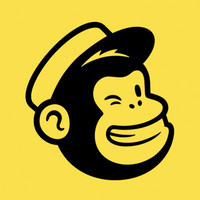 Machine Learning Engineer Intern - Mailchimp
(January 2021)
Atlanta, Georgia, United States
The Mailchimp internship program started in 2013. In the past 7 years, we've had the privilege of bringing in some of the brightest, most talented college students from around the country to spend time with our teams. Our 12 week internship program was design...
---
Not the machine learning job you are looking for?
Browse
all machine learning jobs
and we're sure you will find a suitable one!