Senior Software Engineer, Machine Learning

at Poshmark
🇺🇸

United States

›

California

›

Redwood City

(Posted Jun 17 2018)

About the company
Founded in 2011, Poshmark is the largest social marketplace for fashion where anyone can buy, sell and share their style with others. Poshmark's mission is to make shopping simple and fun by connecting people around a shared love of fashion, while empowering entrepreneurs to become the next generation of retailers. Recognized as the go-to shopping destination for millennials, Poshmark's community of over two million Seller Stylists help shoppers discover the perfect look from over 25 million items and 5,000 brands. The company is backed by the world's leading venture capital institutions including Mayfield, Menlo Ventures, GGV Capital, Inventus Capital, SoftTech VC, Union Grove Venture Partners, Shea Ventures and AngelList.

Job position
Permanent

Job description
Big Data team is a central player in the Poshmark organization. Our mission is to build a world-class big data platform to bring value out of data for us and for our customers. Our goal is to democratize data, support exploding business, provide reporting and analytics self-service tools, and fuel existing and new business-critical initiatives. We are hiring Senior Software Engineer - Machine Learning to be a key part of this mission, come and join us!

Responsibilities

Enable end-to-end model deployment. Understand all stages of model development from data QA and feature generation to productionizing of the model in Big Data environment.

Bring the expertise in cutting-edge machine learning algorithms and model development infrastructure, tools and technologies suited for Big data. Guide internal teams in building deployable and scalable machine learning models.

Build out the data pipelines and model deployment infrastructure needed to productionize machine learning models developed to power in-App features as well as drive decisions across growth, marketing, finance, marketplace operations, and community service.

Lead collaboration with Analytics, Data Science and all business teams and help deliver Machine learning based Data products across the company.

Skills & requirements
Desired Skills

5+ years of overall server infrastructure development experience with 2 years of experience in designing and building APIs for machine learning model deployment in mobile applications.

Experience with Spark (SparkML, Spark Streaming, SparkSQL, Py-Spark, SparkR, etc.)

Experience with one or more general purpose programming languages including but not limited to: Java, C/C++ or Python.

Experience with distributed Big Data technologies (Hadoop, HBase, Cassandra, Kafka, Storm, Elasticsearch).

An excellent understanding of both traditional statistical modeling and Machine Learning techniques and algorithms.

Deep interest in learning both the theoretical and practical aspects of working with and deriving insights from data.

Understanding of distributed systems and large-scale engineering challenges is plus.




Company: Poshmark
Poshmark
job info / career page
Linkedin profile
Location:
Redwood City, California, United States
Skills wanted for this job:
cassandra
elasticsearch
hadoop
java
kafka
python
spark
Jobhunt.ai
This is a job listing at
Jobhunt.ai
, the website dedicated to machine learning jobs only.
Not the job you are looking for?
Browse all machine learning jobs
Machine learning jobs nearby:
🇺🇸 Machine learning jobs in Redwood City
🇺🇸 Machine learning jobs in California
🇺🇸 Machine learning jobs in United States
🌐 Remote machine learning jobs
🇪🇺 Machine learning jobs in Europe
Machine learning jobs where similar skills are wanted:
Machine learning & nosql jobs
Machine learning & scala jobs
Machine learning & solr jobs
Machine learning & r jobs
---
Other machine learning jobs that might be interesting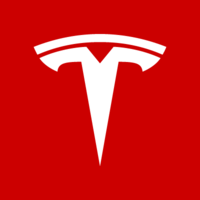 Deep Learning Internship (Summer 2021) - Tesla
(January 2021)
Palo Alto, California, United States
Autopilot - Deep Learning Internship (Summer 2021) As an Intern with the Autopilot AI team you will research, design, implement, optimize and deploy deep learning models that advance the state of the art in perception and control for autonomous driving. A typ...
---
Senior Machine Learning Engineer - Stoneridge
(January 2021)
Novi, Michigan, United States
The Senior Machine Learning Engineer will develop state-of-the-art vision object detection and tracking algorithms based on Stoneridge's reward winning product "MirrorEye". Machine learning and deep learning are the major tools for the perception algorit...
---
Machine Learning Engineer - SoFi
(January 2021)
San Francisco, California, United States
Staff Data Scientist (Machine Learning Engineer) Engineering San Francisco, California Seattle, Washington The role The Invest Data Science team is looking to add data scientists / ML engineers (combined roles), who will help shape Invest product develo...
---
NLP Data Scientist - Aisera
(January 2021)
Palo Alto, California, United States
AI / ML Data Science · Palo Alto, California There are many examples of disruption in the consumer space – Uber disrupting the cab industry, Airbnb disrupting the hospitality industry and so on; but have you wondered who is disrupting support and operations...
---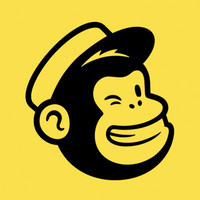 Machine Learning Engineer Intern - Mailchimp
(January 2021)
Atlanta, Georgia, United States
The Mailchimp internship program started in 2013. In the past 7 years, we've had the privilege of bringing in some of the brightest, most talented college students from around the country to spend time with our teams. Our 12 week internship program was design...
---
Not the machine learning job you are looking for?
Browse
all machine learning jobs
and we're sure you will find a suitable one!