Machine Learning Data Scientist

at Wolverine Trading
🇺🇸

United States

›

Illinois

›

Chicago

(Posted Jul 19 2018)

About the company
Founded in 1994, the Wolverine companies comprise a number of diversified financial institutions specializing in proprietary trading, asset management, order execution services, and technology solutions. We are recognized as a market leader in derivatives valuation, trading, and value-added order execution across global equity, options, and futures markets. With a focus on innovation, achievement, and integrity, we take pride in serving the interests of both our clients and colleagues. The Wolverine companies are headquartered in Chicago with offices in New York and San Francisco and a proprietary trading affiliate office located in London.

Job position
Permanent

Job description
We are looking for a Statistical Machine Learning expert to be a member of our Quantitative Research team. You will be using large data sets to create trading strategies, improve trading, quantitative research and data mining. This work will be challenging, fast-paced, and competitive. You will collaborate with quants and traders to develop and improve trading strategies.

Responsibilities

• Monitor development of new and existing data sets

• Collaborate with other traders and team

• Improve existing models with new learning algorithms, alternative feature transformations, feature selection techniques, improved evaluation metrics, and increased model diversity

Skills & requirements
• 2+ years of application development and implementation experience (C++, Python, R or Matlab)

• 5+ years of machine learning related experience

• Creative thinkers who are driven, self-motivated, and eager to solve challenging problems

• Exceptional programming skills

• Working knowledge of forecasting and data mining techniques, such as linear and non-linear regression analysis, neural networks or support vector machines

• Capable of managing large data sets and developing statistical models

• Interested in applying machine learning within trading

• Masters or PhD in Statistics, Physics, Applied Mathematics Computer Science/Machine Learning, or other highly quantitative field (or related subject)

• Desire to work within a collaborative, team-driven environment

• Good communication skills

• Preferred financial background, but will consider those from non-financial backgrounds.




Company: Wolverine Trading
Wolverine Trading
job info / career page
Linkedin profile
Location:
Chicago, Illinois, United States
Skills wanted for this job:
matlab
python
r
Jobhunt.ai
This is a job listing at
Jobhunt.ai
, the website dedicated to machine learning jobs only.
Not the job you are looking for?
Browse all machine learning jobs>
🌐 Remote machine learning jobs
🇪🇺 Machine learning jobs in Europe
🇺🇸 Machine learning jobs in USA
🇬🇧 Machine learning jobs in United Kingdom
🇩🇪 Machine learning jobs in Germany
Machine learning & tensorflow jobs
Machine learning & Keras jobs
Machine learning & Pytorch jobs
Machine learning & R jobs
Machine learning & Spark jobs
Machine learning & DevOps jobs
Machine learning & Kubernetes jobs
Machine learning & Docker jobs
Machine learning & Python jobs
Want to work with Golang and machine learning?
Golang & Machine learning jobs
---
Other machine learning jobs that might be interesting
Senior Machine Learning Engineer - Stoneridge
(January 2021)
Novi, Michigan, United States
The Senior Machine Learning Engineer will develop state-of-the-art vision object detection and tracking algorithms based on Stoneridge's reward winning product "MirrorEye". Machine learning and deep learning are the major tools for the perception algorit...
---
Machine Learning Engineer - TransRe
(January 2021)
NYC, New York, United States
This role will be part of our Applied Data Team and will be responsible for providing Machine Learning Engineering support. Tasks & responsibilities required of this role include but are not limited to: • Construct machine learning models including data co...
---
Data Scientist - Talkspace
(January 2021)
Remote US, 100% Remote
Data Scientist - Customer Acquisition Our mission at Talkspace is to make therapy affordable and accessible to everyone. To get there, we need exceptionally talented, bright, and driven people. Help over one million people feel better. We are looking for an ex...
---
NLP Data Scientist - Aisera
(January 2021)
Palo Alto, California, United States
AI / ML Data Science · Palo Alto, California There are many examples of disruption in the consumer space – Uber disrupting the cab industry, Airbnb disrupting the hospitality industry and so on; but have you wondered who is disrupting support and operations...
---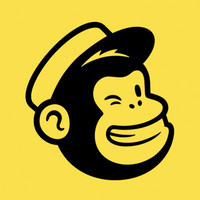 Machine Learning Engineer Intern - Mailchimp
(January 2021)
Atlanta, Georgia, United States
The Mailchimp internship program started in 2013. In the past 7 years, we've had the privilege of bringing in some of the brightest, most talented college students from around the country to spend time with our teams. Our 12 week internship program was design...
---
Not the machine learning job you are looking for?
Browse
all machine learning jobs
and we're sure you will find a suitable one!