Machine Learning Engineer Intern

at Asurion
🇺🇸

United States

›

Tennessee

›

Nashville

(Posted Oct 11 2018)

About the company
Simply put, Asurion helps people stay connected. As the global leader of connected life services, we provide over 300 million consumers around the world with simple, intuitive technology advice to help them get the most from their devices; support to fix their issues and connectivity crisis, and device protection to ensure they receive a replacement or repair. When a product is missing or simply doesn't work properly, Asurion's 17,000 employees are focused on solving the problem with people and processes operating 24 hours a day, seven days a week, speaking six languages, and working across any device, platform, or provider. By partnering with leading retailers, mobile carriers and pay-tv providers, Asurion helps customers enhance their lives through their technology.

Job description
Advanced Analytical Organization:

Asurion's Advanced analytical team charter is to create AI and ML enabled products and services, generate optimization opportunities. We are seeking individuals who ae passionate in areas such as deep learning, audio and speech processing, natural language processing, machine learning, reinforcement learning, computational statistics, and applied mathematics. Our interns have an opportunity to make core algorithmic advances and apply their ideas at an unprecedented scale. On a day to day basis, our teams are challenged to think creatively and solve tough data and analytical problems and bring value from data.

Internship Role and Responsibilities:

As a ML/AI Engineering Intern you will be responsible for the implementation of ML and AI enabled products and services.

Will be hands-on on developing data solutions, using ML/AI technologies and frameworks to meet enterprise analytic needs.

Utilize technical experience and industry knowledge to work on projects across multiple analytics platforms & data solutions

Collaborates with cross-functional teams to understand the business problem, and gather business requirements, supporting data and inputs

Skills & requirements
Here's what you'll bring to the team:

Education:

Pursuing Bachelor's degree in Computer Science, Engineering, Business Analytics or related field

Skill Set:

1+ years of strong programming experience, preferably Java and/or Python.

1+ Year of experience Machine learning and Deep learning experience

Strong Knowledge in one or more AI/ML/DL Technologies/frameworks (TensorFlow, Mxnet, Theano, Caffe, Keras, Sprak ML, Sci-kit Learn)

Experience in relational database (MySQL, Oracle, PostreSQL)

Experience in Linux shell scripting

Good understanding in developing AWS solutions

Exposure to open source software development tools and solutions.

Object Oriented Programming and Meta Driven development

Advanced SQL knowledge (query optimization, analytical functions, full text searching, volatile tables, etc.)

Must maintain a high sense of ownership, and able to work with a direction instead of being task oriented

Strong verbal and written communication skills; demonstrated influencing skills, high level of technical and team leadership skills.




Company: Asurion
Asurion
job info / career page
Linkedin profile
Location:
Nashville, Tennessee, United States
Skills wanted for this job:
aws
caffe
java
keras
linux
ml
mysql
python
sql
tensorflow
theano
Jobhunt.ai
This is a job listing at
Jobhunt.ai
, the website dedicated to machine learning jobs only.
Not the job you are looking for?
Browse all machine learning jobs>
🌐 Remote machine learning jobs
🇪🇺 Machine learning jobs in Europe
🇺🇸 Machine learning jobs in USA
🇬🇧 Machine learning jobs in United Kingdom
🇩🇪 Machine learning jobs in Germany
Machine learning & tensorflow jobs
Machine learning & Keras jobs
Machine learning & Pytorch jobs
Machine learning & R jobs
Machine learning & Spark jobs
Machine learning & DevOps jobs
Machine learning & Kubernetes jobs
Machine learning & Docker jobs
Machine learning & Python jobs
Want to work with Golang and machine learning?
Golang & Machine learning jobs
---
Other machine learning jobs that might be interesting
Senior Machine Learning Engineer - Stoneridge
(January 2021)
Novi, Michigan, United States
The Senior Machine Learning Engineer will develop state-of-the-art vision object detection and tracking algorithms based on Stoneridge's reward winning product "MirrorEye". Machine learning and deep learning are the major tools for the perception algorit...
---
Machine Learning Engineer - TransRe
(January 2021)
NYC, New York, United States
This role will be part of our Applied Data Team and will be responsible for providing Machine Learning Engineering support. Tasks & responsibilities required of this role include but are not limited to: • Construct machine learning models including data co...
---
Data Scientist - Talkspace
(January 2021)
Remote US, 100% Remote
Data Scientist - Customer Acquisition Our mission at Talkspace is to make therapy affordable and accessible to everyone. To get there, we need exceptionally talented, bright, and driven people. Help over one million people feel better. We are looking for an ex...
---
NLP Data Scientist - Aisera
(January 2021)
Palo Alto, California, United States
AI / ML Data Science · Palo Alto, California There are many examples of disruption in the consumer space – Uber disrupting the cab industry, Airbnb disrupting the hospitality industry and so on; but have you wondered who is disrupting support and operations...
---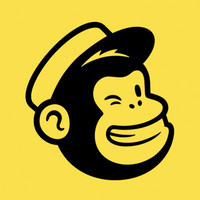 Machine Learning Engineer Intern - Mailchimp
(January 2021)
Atlanta, Georgia, United States
The Mailchimp internship program started in 2013. In the past 7 years, we've had the privilege of bringing in some of the brightest, most talented college students from around the country to spend time with our teams. Our 12 week internship program was design...
---
Not the machine learning job you are looking for?
Browse
all machine learning jobs
and we're sure you will find a suitable one!