Machine Learning Scientist

at integrate.ai
🇨🇦

Canada

›

Toronto

(Posted May 19 2019)

About the company
At integrate.ai, our mission is to build a future in which AI enriches people's lives while creating better, more valuable businesses. Our AI-powered platform helps B2C enterprises become customer-centric, identifying what customers value in businesses and applying AI to guide customers to valuable experiences. We care about privacy and ethics, and are working to make Responsible AI a reality across consumer enterprise. We are proudly based in downtown Toronto, Canada at the center of an exciting AI ecosystem.

Job description
We are looking for a Machine Learning Scientist to join our client team. This role will be working to develop statistical and machine learning models to power our AI platform and making traditional businesses customer centric using artificial intelligence. This is a unique opportunity for someone who wants to grow in the world of machine learning and work with a team of passionate individuals committed to the mission of bringing ML to enterprise. This role will play a key role in the development of what makes our platform unique and push our science team to build new and innovative machine learning models.

What you will be doing:

Researching, developing, and validating generalizable models to power the platform capabilities and automate client-facing business processes.

Researching and developing innovative methods to better facilitate a wide-variety of machine learning tasks including feature engineering and selection, hyperparameter tuning, and optimization.

Researching and developing unsupervised machine learning methods to discover behavioural patterns across multiple datasets using representation learning, transfer learning, deep nets, etc.

Working with business stakeholders and product managers to translate product requirements into machine learning research and development activities.

Working with architects, data and quality assurance engineers to develop statistical inference processes, monitoring and testing automation frameworks to ensure data, insights, and model quality while delivering analytical insights into the product.

Skills & requirements
2+ years of hands-on machine learning experience, ideally in a high growth software development environment.

Experience in developing machine learning models and machine learning frameworks that have had impact in real life production

Experience in one or more of the following fields: NLP, image annotation, video segmentation, quantum computing, Combinatorics

Experience in transfer learning, representation learning, and domain adaptation

A Masters or PhD in Machine Learning, Applied Statistics, Computer Science, or a related quantitative discipline.

Understanding of statistical modeling and machine learning.

Deep understanding of Deep Learning, or Reinforcement Learning, or Optimization Techniques

Passion about deriving insights from large datasets and communicating those insights to clients, product managers and engineers.

Experience in the use of statistical analysis and machine learning tools, packages and languages such as TensorFlow, Python, Spark MLlib, MXNet, Theano, and PyTorch.




Company: integrate.ai
integrate.ai
job info / career page
Linkedin profile
Location:
Toronto, Canada
Skills wanted for this job:
python
pytorch
spark
tensorflow
theano
ml
Jobhunt.ai
This is a job listing at
Jobhunt.ai
, the website dedicated to machine learning jobs only.
Not the job you are looking for?
Browse all machine learning jobs>
🌐 Remote machine learning jobs
🇪🇺 Machine learning jobs in Europe
🇺🇸 Machine learning jobs in USA
🇬🇧 Machine learning jobs in United Kingdom
🇩🇪 Machine learning jobs in Germany
Machine learning & tensorflow jobs
Machine learning & Keras jobs
Machine learning & Pytorch jobs
Machine learning & R jobs
Machine learning & Spark jobs
Machine learning & DevOps jobs
Machine learning & Kubernetes jobs
Machine learning & Docker jobs
Machine learning & Python jobs
Want to work with Golang and machine learning?
Golang & Machine learning jobs
---
Other machine learning jobs that might be interesting
Senior Machine Learning Engineer - Stoneridge
(January 2021)
Novi, Michigan, United States
The Senior Machine Learning Engineer will develop state-of-the-art vision object detection and tracking algorithms based on Stoneridge's reward winning product "MirrorEye". Machine learning and deep learning are the major tools for the perception algorit...
---
Machine Learning Engineer - TransRe
(January 2021)
NYC, New York, United States
This role will be part of our Applied Data Team and will be responsible for providing Machine Learning Engineering support. Tasks & responsibilities required of this role include but are not limited to: • Construct machine learning models including data co...
---
Data Scientist - Talkspace
(January 2021)
Remote US, 100% Remote
Data Scientist - Customer Acquisition Our mission at Talkspace is to make therapy affordable and accessible to everyone. To get there, we need exceptionally talented, bright, and driven people. Help over one million people feel better. We are looking for an ex...
---
NLP Data Scientist - Aisera
(January 2021)
Palo Alto, California, United States
AI / ML Data Science · Palo Alto, California There are many examples of disruption in the consumer space – Uber disrupting the cab industry, Airbnb disrupting the hospitality industry and so on; but have you wondered who is disrupting support and operations...
---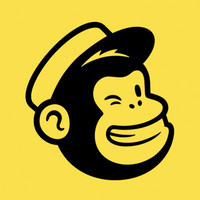 Machine Learning Engineer Intern - Mailchimp
(January 2021)
Atlanta, Georgia, United States
The Mailchimp internship program started in 2013. In the past 7 years, we've had the privilege of bringing in some of the brightest, most talented college students from around the country to spend time with our teams. Our 12 week internship program was design...
---
Not the machine learning job you are looking for?
Browse
all machine learning jobs
and we're sure you will find a suitable one!