Sr. Cloud Infrastructure Engineer – Machine Learning

at Sage Intacct
🇺🇸

United States

›

California

›

San Francisco

(Posted Jun 26 2019)

About the company
Sage Intacct is 100% invested in meeting the needs of financial professionals, 100% focused on customer success, and 100% committed to the cloud. That's who we are, and always will be. Thousands of organizations rely on Sage Intacct's best-in-class cloud ERP software, which is part of the Sage Business Cloud, to deliver the efficiencies and insights that keep them on the fast track of growth, from their first million to their first billion, and beyond.

What distinguishes Sage Intacct most is the company we keep—the employees, partners, and customers that come together to inspire continuous innovation and success. We are the only cloud accounting software company to be appointed a preferred provider by the American Institute of Certified Public Accountants (AICPA) and recognized by finance professionals as the highest rated solution for customer satisfaction. We've been ranked a "Top Workplace"​ for 7 consecutive years and our leadership team includes award winners for Highest Rated CEO, CFO of the Year, and CTO Executive of the Year.

Headquartered in San Jose, we have a nationwide award-winning channel program and a U.S. based customer support team.

Job description
Sage Intacct is the innovation and customer satisfaction leader in cloud financial management solutions. Our consistently high employee satisfaction rating is the result of a company culture that truly values our team members' contributions. Our Artificial Intelligence/Machine Learning team builds capabilities to help businesses make better decisions through data-powered insights.

We are currently hiring a Senior Cloud Infrastructure Engineer to help us build a Machine Learning platform that will provide insights to empower businesses and help them succeed.

As a part of our cross-functional team including data scientists and engineers, you will help steer the direction of the entire company's Data Science and Machine Learning effort on this greenfield project.

If you share our excitement for machine learning, value a culture of continuous improvement and learning, and are excited about working with cutting edge technologies – please apply!

Responsibilities:

Production cloud infrastructure for hosting and monitoring machine learning services and APIs.

Infrastructure to allow data scientists and data engineers quick experimentation and training of ML models.

Frictionless scalable deployment pipeline from experiments to production.

What it's like to work here:

You will have an opportunity to work in an environment where engineering is central to what we do. The products we build are breaking new ground, and we have a focus on providing the best environment to allow you to do what you do best - solve problems, collaborate with your team and push first class software. Our distributed team is spread across multiple continents, we promote an open diverse environment, encourage contributions to open-source software and invest heavily in our staff. Our team is talented, capable and inclusive. We know that great things can only be done with great teams and look forward to continue this direction.

Skills & requirements
Requirements:

Knowledge of, and experience automating cloud infrastructure (AWS or GCP).

Ability to solve problems that span multiple interconnected systems.

Experience with Linux, Kubernetes, Docker, Terraform.

Being able to design and implement end-to-end solutions.

Extremely collaborative and great communication skills.

Understanding of microservices architecture.

You may be a fit for this role if you:

Thrive in a highly technical, engineering focused company.

Take pride in your work while upholding best practices in engineering.

Believe that code should be shipped daily.

Enjoy working in high performing teams, which value learning, shared responsibility and moving fast.

Value pragmatism and simplicity and find pleasure in effectively leveraging technology.




Company: Sage Intacct
Sage Intacct
job info / career page
Linkedin profile
Location:
San Francisco, California, United States
Skills wanted for this job:
aws
docker
gcp
kubernetes
linux
ml
Jobhunt.ai
This is a job listing at
Jobhunt.ai
, the website dedicated to machine learning jobs only.
Not the job you are looking for?
Browse all machine learning jobs
Machine learning jobs nearby:
🇺🇸 Machine learning jobs in San Francisco
🇺🇸 Machine learning jobs in California
🇺🇸 Machine learning jobs in United States
🌐 Remote machine learning jobs
🇪🇺 Machine learning jobs in Europe
Machine learning jobs where similar skills are wanted:
Machine learning & azure jobs
Machine learning & unix jobs
Machine learning & redshift jobs
---
Other machine learning jobs that might be interesting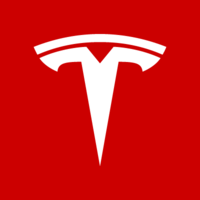 Deep Learning Internship (Summer 2021) - Tesla
(January 2021)
Palo Alto, California, United States
Autopilot - Deep Learning Internship (Summer 2021) As an Intern with the Autopilot AI team you will research, design, implement, optimize and deploy deep learning models that advance the state of the art in perception and control for autonomous driving. A typ...
---
Senior Machine Learning Engineer - Stoneridge
(January 2021)
Novi, Michigan, United States
The Senior Machine Learning Engineer will develop state-of-the-art vision object detection and tracking algorithms based on Stoneridge's reward winning product "MirrorEye". Machine learning and deep learning are the major tools for the perception algorit...
---
Machine Learning Engineer - SoFi
(January 2021)
San Francisco, California, United States
Staff Data Scientist (Machine Learning Engineer) Engineering San Francisco, California Seattle, Washington The role The Invest Data Science team is looking to add data scientists / ML engineers (combined roles), who will help shape Invest product develo...
---
NLP Data Scientist - Aisera
(January 2021)
Palo Alto, California, United States
AI / ML Data Science · Palo Alto, California There are many examples of disruption in the consumer space – Uber disrupting the cab industry, Airbnb disrupting the hospitality industry and so on; but have you wondered who is disrupting support and operations...
---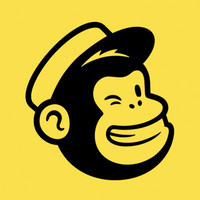 Machine Learning Engineer Intern - Mailchimp
(January 2021)
Atlanta, Georgia, United States
The Mailchimp internship program started in 2013. In the past 7 years, we've had the privilege of bringing in some of the brightest, most talented college students from around the country to spend time with our teams. Our 12 week internship program was design...
---
Not the machine learning job you are looking for?
Browse
all machine learning jobs
and we're sure you will find a suitable one!