Data Engineer: AI/ML

at Togo Group
🇺🇸

United States

›

Ohio

›

Cincinnati

(Posted Apr 5 2020)

Do they allow remote work?
Remote work is possible, see the description below for more information.

Job description
Roadtrippers Place Lab powers the geo-data for Roadtrippers consumer web and mobile applications and the underlying B2B services.  Roadtrippers Place Lab is looking for a detail-oriented problem solver to join the team as a Data Engineer focusing on all things geo-data. This engineer will share the responsibility of data quality and fidelity with our engineering, data science, and data quality teams by developing better ways to evaluate, audit, augment, and ingest data about places.

Responsibilities

- Work with the AI/ML research team in developing new models and pipelines to derive insights and improve our data quality

- Bridge AI/ML research to assist in building production pipelines and improve the efficiency transitioning from development

- Own production AI/ML pipelines including revisions, optimizations and detecting root-cause anomalies

- Assist in planning and implementation of data ingestion, sourcing, and automation projects

- Communicate with Engineering and Product teams about requirements and opportunities as it relates to new data and schema updates

- Contribute to application development for data initiatives 

- Identify, participate and implement initiatives for continuous improvement of data ingestion, quality, and processes.

- Manually manipulate data when necessary, while learning and applying these needs to scale future projects

Qualifications

- Experience with Data Science/ML/AI

- Experience working with geospatial data is a huge plus

- Development experience with Python

- Knowledge of SQL (ideally Postgres), Elasticsearch and schemaless databases

- Experience with ETL and implementing Data Pipeline architecture 

- AWS and SageMaker experience is particularly valuable 

- Big data experience is ideal 

- Understanding of web application architecture, Ruby and Ruby on Rails experience is a plus

- A "do what it takes" attitude and a passion for great user experience

- Strong communication skills and experience working with highly technical teams

- Passion for identifying and solving problems

- Comfort in a fast-paced, highly-dynamic environment with multiple stakeholders

We strongly believe in the value of growing a diverse team and encourage people of all backgrounds, genders, ethnicities, abilities, and sexual orientations to apply.




Company: Togo Group
Togo Group
job info / career page
Linkedin profile
Location:
Cincinnati, Ohio, United States
Skills wanted for this job:
ml
aws
b2b
elasticsearch
postgres
python
ruby
sql
Jobhunt.ai
This is a job listing at
Jobhunt.ai
, the website dedicated to machine learning jobs only.
Not the job you are looking for?
Browse all machine learning jobs
Machine learning jobs nearby:
🇺🇸 Machine learning jobs in Cincinnati
🇺🇸 Machine learning jobs in Ohio
🇺🇸 Machine learning jobs in United States
🌐 Remote machine learning jobs
🇪🇺 Machine learning jobs in Europe
Machine learning jobs where similar skills are wanted:
Machine learning & saas jobs
Machine learning & redshift jobs
Machine learning & azure jobs
Machine learning & postgresql jobs
---
Other machine learning jobs that might be interesting
Machine Learning Engineer - BenevolentAI
(January 2021)
NYC, New York, United States
The Machine Learning Engineering team is an interdisciplinary group focused on applying engineering rigour to machine learning problems on the BenevolentAI software platform. To carry out our role, we understand discoveries in machine learning algorithms, as we...
---
Machine Learning Engineer - Resemble AI
(January 2021)
Worldwide, 100% Remote
$65k – $120k 0.05% – 0.5% Resemble AI creates high-quality synthetic voices that capture human emotion. We're a venture-backed high-growth startup that's looking to shake up an entire industry with state of the art AI. Our product changes the way that ...
---
Senior Machine Learning Engineer - Stoneridge
(January 2021)
Novi, Michigan, United States
The Senior Machine Learning Engineer will develop state-of-the-art vision object detection and tracking algorithms based on Stoneridge's reward winning product "MirrorEye". Machine learning and deep learning are the major tools for the perception algorit...
---
Machine Learning Engineer - TransRe
(January 2021)
NYC, New York, United States
This role will be part of our Applied Data Team and will be responsible for providing Machine Learning Engineering support. Tasks & responsibilities required of this role include but are not limited to: • Construct machine learning models including data co...
---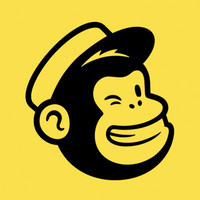 Machine Learning Engineer Intern - Mailchimp
(January 2021)
Atlanta, Georgia, United States
The Mailchimp internship program started in 2013. In the past 7 years, we've had the privilege of bringing in some of the brightest, most talented college students from around the country to spend time with our teams. Our 12 week internship program was design...
---
Not the machine learning job you are looking for?
Browse
all machine learning jobs
and we're sure you will find a suitable one!