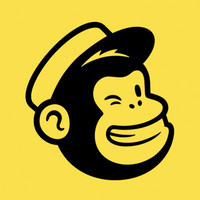 Machine Learning Engineer Intern

at Mailchimp
🇺🇸

United States

›

Georgia

›

Atlanta

(Posted Jan 11 2021)

About the company
Mailchimp is a leading marketing platform for small business. We empower millions of customers around the world to build their brands and grow their companies with a suite of marketing automation, multichannel campaign, CRM, and analytics tools.

Job description
The Mailchimp internship program started in 2013. In the past 7 years, we've had the privilege of bringing in some of the brightest, most talented college students from around the country to spend time with our teams. Our 12 week internship program was designed so that interns can grow their skill set, thrive in the Mailchimp community, and do meaningful work. They also have a lot of fun along the way!

Start Date: May 17th or June 7th

Mailchimp's Machine Learning Engineering team, works closely with Mailchimp's data scientists to make data insights actionable. The team builds tools, infrastructure and applications that empower Mailchimp customers to understand and utilize their data. By using predictive analytics and big data technologies, we help Mailchimp them fight spam, determine their next best actions, understand their customer lifetime value and feel empowered with information.

Mailchimp is looking for an intern to join our Machine Learning Engineering team. You will collaborate with data scientists and engineers on the team to develop and deploy ML tools and predictive models. You will also work with application engineers to use those models' predictions within the Mailchimp platform.

If you are self-directed and believe in demonstrating how data can be used to help small businesses, we'd love to hear from you.

What you'll do:
Collaborate with machine learning engineers, data scientists, and application engineers to create, deliver, and maintain end-to-end features based on machine learning
Support deployment of high quality data/ML pipelines and services using Python and other Google Cloud services
Embrace and demonstrate our values: humility, creativity, and independence

We'd love to hear from you if:
If you have some interest or exposure to data processing systems, databases, distributed processing, cloud computing, or data science
You have some development experience in Python or another modern, high-level object-oriented language (e.g. Java, PHP).
You understand the importance of quality by performing thorough testing and leveraging peer reviews for your work and the work of others
You embrace and demonstrate our values: humility, creativity, and independence

Mailchimp is a founder-owned and highly profitable company headquartered in the heart of Atlanta in the historic Ponce City Market, right on the Beltline. Our purpose is to empower the underdog, and our mission is to democratize cutting edge marketing technology for small business. We offer our employees an exceptional workplace, extremely competitive compensation, fully paid benefits (for employees and their families), and generous profit sharing. We hire humble, collaborative, and ambitious people, and give them endless opportunities to grow and succeed. If you'd like to be considered for this position, please apply below. We look forward to meeting you!

Mailchimp is an equal opportunity employer, and we value diversity at our company. We don't discriminate on the basis of race, religion, color, national origin, gender, sexual orientation, age, marital status, veteran status, or disability status.




Company: Mailchimp
Mailchimp
job info / career page
Linkedin profile
Location:
Atlanta, Georgia, United States
Skills wanted for this job:
java
ml
php
python
Jobhunt.ai
This is a job listing at
Jobhunt.ai
, the website dedicated to machine learning jobs only.
Not the job you are looking for?
Browse all machine learning jobs
Machine learning jobs nearby:
🇺🇸 Machine learning jobs in Atlanta
🇺🇸 Machine learning jobs in Georgia
🇺🇸 Machine learning jobs in United States
🌐 Remote machine learning jobs
🇪🇺 Machine learning jobs in Europe
Machine learning jobs where similar skills are wanted:
Machine learning & scala jobs
Machine learning & r jobs
Machine learning & pandas jobs
---
Other machine learning jobs that might be interesting
Summer PhD Intern (Edge Machine Learning) - Procter & Gamble
(February 2021)
Cincinnati, Ohio, United States
Summer PhD Intern (Edge Machine Learning), Smart Products Description Are you passionate about solving tough challenges? At P&G you can use your analytical skills to find creative solutions for consumer's everyday problems! If this sounds like fun, we would ...
---
Machine Learning Engineer - Virtual Facility
(February 2021)
NYC, New York, United States
(Remote work possible)
What We're Looking For The company seeks a Machine Learning Engineer who will support the machine learning initiatives required by the Virtual Facility platform. The candidate should be a self-starter, with significant prior experience working in a start-up ...
---
Machine Learning Engineer - BenevolentAI
(January 2021)
NYC, New York, United States
The Machine Learning Engineering team is an interdisciplinary group focused on applying engineering rigour to machine learning problems on the BenevolentAI software platform. To carry out our role, we understand discoveries in machine learning algorithms, as we...
---
Machine Learning Engineer - Resemble AI
(January 2021)
Worldwide, 100% Remote
$65k – $120k 0.05% – 0.5% Resemble AI creates high-quality synthetic voices that capture human emotion. We're a venture-backed high-growth startup that's looking to shake up an entire industry with state of the art AI. Our product changes the way that ...
---
Senior Machine Learning Engineer - Stoneridge
(January 2021)
Novi, Michigan, United States
The Senior Machine Learning Engineer will develop state-of-the-art vision object detection and tracking algorithms based on Stoneridge's reward winning product "MirrorEye". Machine learning and deep learning are the major tools for the perception algorit...
---