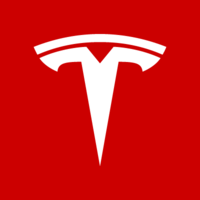 Deep Learning Internship (Summer 2021)

at Tesla
🇺🇸

United States

›

California

›

Palo Alto

(Posted Jan 17 2021)

About the company
Tesla is accelerating the world's transition to sustainable energy. We design, manufacture, sell and service the world's best solar technology, energy storage systems, and electric vehicles, providing customers the opportunity to generate, store and consume energy entirely sustainably.

Tesla is committed to hiring and developing top talent from around the world for any given discipline. Based in California, Tesla's workforce spans across four continents. We work to build an inclusive environment in which all people, regardless of gender, race, religion, or background, can come to do their best work.

Our world-class teams operate with a non-conventional philosophy of inter-disciplinary collaboration. Each member of the team is expected to challenge and to be challenged, to create, and to innovate. We're tackling the world's most difficult and important problems—and we wouldn't succeed without our shared passion for making the world a better place.

Job description
Autopilot - Deep Learning Internship (Summer 2021)

As an Intern with the Autopilot AI team you will research, design, implement, optimize and deploy deep learning models that advance the state of the art in perception and control for autonomous driving. A typical day to day includes reading deep learning papers, implementing described models and algorithms, adapting them to our setting and driving up internal metrics. A strong candidate will ideally possess at least one strong expertise in the following areas, and at least a familiarity in others.

Responsibilities
- Train machine learning and deep learning models on a computing cluster to perform visual recognition tasks, such as segmentation and detection
- Develop state-of-the-art algorithms in one or all of the following areas: deep learning (convolutional neural networks), object detection/classification, tracking, multi-task learning, large-scale distributed training, multi-sensor fusion, etc.
- Optimize deep neural networks and the associated preprocessing/postprocessing code to run efficiently on an embedded device

Requirements
- The team operates in a production setting. An ideal candidate has strong software engineering practices and is very comfortable with Python programming, debugging/profiling, and version control.
- We train neural networks on a cluster in large-scale distributed settings. An ideal candidate is very comfortable in cluster environments and understands the related computer systems concepts (CPU/GPU interactions/transfers, latency/throughput bottlenecks during training of neural networks, CUDA, pipelining/multiprocessing, etc).
- We are at the cutting edge of deep learning applications. The ideal candidate has a strong understanding of the under the hood fundamentals of deep learning (layer details, backpropagation, etc). Additional requirements include the ability to read and implement related academic literature and experience in applying state of the art deep learning models to computer vision (e.g. segmentation, detection) or a closely related area (speech, NLP).
- Experience with PyTorch, or at least another major deep learning framework such as TensorFlow, MXNet.
- Some experience with data science tools including Python scripting, numpy, scipy, matplotlib, scikit-learn, jupyter notebooks, bash scripting, Linux environment.




Company: Tesla
Tesla
job info / career page
Linkedin profile
Location: Palo Alto, California, United States
Skills wanted for this job:
ai
linux
nlp
python
pytorch
tensorflow
Jobhunt.ai
This is a job listing at
Jobhunt.ai
, the website dedicated to machine learning jobs only.
Not the job you are looking for?
Browse all machine learning jobs
Machine learning jobs nearby:
🇺🇸 Machine learning jobs in Palo Alto
🇺🇸 Machine learning jobs in California
🇺🇸 Machine learning jobs in United States
🌐 Remote machine learning jobs
🇪🇺 Machine learning jobs in Europe
Machine learning jobs where similar skills are wanted:
Machine learning & pandas jobs
Machine learning & r jobs
Machine learning & unix jobs
Machine learning & flask jobs
---
Other machine learning jobs that might be interesting
NLP Engineer - Strong Analytics
(July 2021)
Chicago, Illinois, United States
(Remote work possible)
Strong Analytics is seeking a data scientist with expertise in Natural Language Processing (NLP) to join our team researching, deploying, and monitoring NLP-based solutions for our clients.At Strong, we pride ourselves not only in building the right solutions f...
---
Senior Machine Learning Engineer (Remote) - Team Go
(July 2021)
Remote US, 100% Remote
As a Senior Machine Learning Engineer on the team, you will have an outsized impact on our applied machine learning research and production systems. You'll work with data scientists, data engineers, and cross-functionally across the org to build prototype mod...
---
Senior Data Scientist (NLP) - Parenthetic
(July 2021)
Arlington, Virginia, United States
We are building human-driven NLP technologies and are seeking an experienced, proactive data scientist to join our newly formed engineering team. An ideal candidate will have a strong background in natural language processing methods and experience with a range...
---
VP - Data Science / Machine Learning - JPMorgan Chase Bank, N.A.
(July 2021)
Plano, Texas, United States
The VP Data Scientist is an individual contributor who should be able to apply quantitative, data science and analytical skills to complex problems. He/she should be able to work across teams to design, develop, and evaluate and execute against those data scien...
---
Software Engineer in Natural Language Processing (NLP) and Machine Learning - Apple
(July 2021)
Cupertino, California, United States
Are you interested in building amazing text input experiences that will touch the lives of billions of people by utilizing state-of-the-art NLP and machine learning? Do you enjoy collaboration and team work to accomplish innovative ML driven user experiences? ...
---