Head of Machine Learning

at Afresh
🇺🇸

United States

›

California

›

San Francisco

(Posted Jan 29 2021)

About the company
Founded in 2017, Afresh is the first A.I.-powered fresh food optimization platform for grocery chains. We have partnered with several large grocers representing hundreds of stores and >$10B in revenue. Our cutting-edge AI research has been published in top journals (e.g., ICML). We're backed by some of the top investors in grocery and tech including Innovation Endeavors (former Google CEO Eric Schmidt's firm), Baseline Ventures (first money in Stitch Fix, SoFi, Heroku, Instagram), Food Retail Ventures, Maersk Growth, and Impact Engine.

We are building a vibrant, diverse, and inclusive team that embodies our company's values: proactivity, kindness, candor, and humility. We aspire to continually grow as individuals and as an organization to live these values and realize our mission. We earnestly believe that Afresh represents a one-of-a-kind opportunity to have massive social impact at scale by employing novel technology—and to have a ton of fun along the way.

Afresh provides equal employment opportunities (EEO) to all employees and applicants for employment without regard to race, color, religion, sex, national origin, age, disability, genetics, sexual orientation, gender identity/expression, marital status, pregnancy or related condition, or any other basis protected by law.

Job description
Afresh is on a mission to reduce food waste and increase access to nutritious food globally by transforming the fresh food supply chain. Our AI-powered solutions optimize the multi-trillion-dollar grocery industry's food ordering, production, and merchandising processes. We built the first platform capable of handling all of Fresh food's complexities.

We are relentlessly focused on helping grocers reduce waste, increase profitability, and bring better, fresher food to their communities. Afresh is currently deployed in hundreds of grocery stores across the United States and is on track to reduce 30 million pounds of food waste per year with our existing customers alone. By 2021, we're aiming to reduce food waste by a quarter billion pounds per year.

We are a passionate team united by our mission to make an impact. As an Afresh employee, you'll own meaningful work that will challenge you and change the future of how fresh, nutritious food makes its way through the supply chain.

We hope you'll join us!

About the Role
As our Head of Machine Learning, you will be leading and managing our incredibly talented ML team in its pursuit to eradicate hundred of millions of tons of food waste every single year. We use cutting-edge AI (we've been published in ICML!) combined with thoughtful design to enhance decision-making and optimize store workflows. We are looking for a true coach to empower our team and a true partner to collaborate with others across Afresh as we work towards our mission of reducing fresh food waste and making fresh food fresher and more accessible.

What you will do
Lead, manage, and develop the ML team and Afresh's production-scale ML system that uses deep-learning and other cutting-edge ML techniques to power store replenishment recommendations that have direct impact on the amount of food wasted
Participate in and lead key technical and design decisions as we push the capabilities and boundaries of our system
Mentor, coach, and develop our talented ML engineers technically and professionally
Scale up our impact by recruiting, interviewing, and hiring high-caliber ML engineers and leaders
Develop and contribute to company strategy and technical vision to increase our impact within our current deployments and broaden our impact in future applications
Play a key role in developing organizational structures to ensure the team, engineering, and company continue to scale up to meet increasing customer demand
Collaborate both with engineering and organizational stakeholders to execute on our short- and long-term roadmap
Champion our culture of excellence, curiosity, collaboration, proactivity, candor, humility, and kindness

What skills or experience do you need?
6+ years of combined professional software engineering experience as an engineering manager, tech lead, or ML engineer
3+ years of engineering management experience, ideally in ML engineering or a related area
Professional experience building, deploying, and managing production ML software and systems at scale
Demonstrated management ability, including strong communication, coaching, and prioritization skills as well as high EQ
Demonstrated ability to triage and solve open-ended, ambiguous systems-level problems
A Bachelors degree in a STEM field, ideally in computer science with a focus on ML. Advanced degree a plus but not required.

The above represent attributes our ideal candidate possesses. We encourage all highly-qualified candidates to apply, even if they do not fulfill all the listed criteria.




Company: Afresh
Afresh
job info / career page
Linkedin profile
Location: San Francisco, California, United States
Jobhunt.ai
This is a job listing at
Jobhunt.ai
, the website dedicated to machine learning jobs only.
Not the job you are looking for?
Browse all machine learning jobs
Machine learning jobs nearby:
🇺🇸 Machine learning jobs in San Francisco
🇺🇸 Machine learning jobs in California
🇺🇸 Machine learning jobs in United States
🌐 Remote machine learning jobs
🇪🇺 Machine learning jobs in Europe
Machine learning & tensorflow jobs
Machine learning & Keras jobs
Machine learning & Pytorch jobs
Machine learning & NLP jobs
Machine learning & Spark jobs
Machine learning & Python jobs
---
Other machine learning jobs that might be interesting
NLP Engineer - Surge
(October 2021)
Remote US, 100% Remote
Our mission at Surge is to build the human infrastructure for NLP. Love language? So do we, and our mission is to infuse AI with that same love. At Surge, we're building the human infrastructure to power NLP — from detecting hate speech, to parsing comple...
---
Product Manager, GIS/Machine Learning - Pachama
(October 2021)
San Francisco, California, United States
(Remote work possible)
We're looking to bring on a product manager to work partner with our Verify team to develop and deliver on a product roadmap that aligns with Pachama's mission. You will work closely with the product and engineering teams, as well as with business and operation...
---
Machine Learning Engineer (NLP) - Nemo
(October 2021)
San Francisco, California, United States
(Remote work possible)
- Salary: $75k – $110k • 0.5% – 1.5%
Nemo automatically extracts and surfaces intelligent content from virtual meetings to help team members participate in meetings they did not attend live (timezones and workloads prevent us from attending every meeting, so send Nemo instead). The collaboration t...
---
Senior Software Engineer - Data Science & Machine Learning - CloudTrucks
(October 2021)
San Francisco, California, United States
At Cloudtrucks, data is core to helping truck drivers manage their business with maximal efficiency and minimal headache. To achieve this, we are tackling complex problems with smart solutions in market prediction, pricing, risk assessment, and route optimizati...
---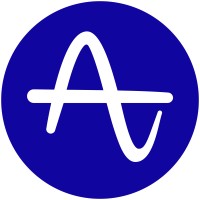 Machine Learning Research Intern, Winter 2021 + Summer 2022 - Amplitude
(October 2021)
San Francisco, California, United States
The Data Science and Machine Learning team enables Amplitude to incorporate sophisticated machine learning and data mining solutions into our systems to allow our customers to better understand their users' behaviors, and thus improve user engagement and busi...
---
Not the machine learning job you are looking for?
Browse
all machine learning jobs
and we're sure you will find a suitable one!