Resident Data Scientist

at Ambient.ai
🇺🇸

United States

›

California

›

Palo Alto

(Posted Feb 7 2021)

About the company
Ambient.ai is a stealth AI company headquartered in Palo Alto on a mission to enable intelligent environments that are safe, efficient and sustainable. Our breakthrough technology combines cutting-edge deep learning with a contextual knowledge model to achieve human-like perception ability. Ambient's flagship product has been deployed by multiple Fortune 100 companies to solve a mission-critical problem in a way that has never been possible.

The company was founded in 2017 by experts in artificial intelligence from Stanford University who previously built iconic products at Apple, Google, Microsoft and Dropbox. We are a Series-B company backed by Andreessen Horowitz (a16z), SV Angel, YCombinator, and visionary angels like Jyoti Bansal, Mark Leslie and Elad Gil.

Why Us?
Recently named on the YC Top Companies List 2021, and the Forbes Cloud 100 Rising Stars 2020, we're achieving the impossible daily and we'd love to have you aboard this rocket ship. Join us!

Job description
Engineering – Machine Perception
As a Resident Data Scientist, you will take broad ownership of all things data at Ambient (and we have massive amounts of video and textual data). Your three primary responsibilities include: Managing the collection, storage and annotation of massive proprietary computer vision datasets; Identifying and measuring KPIs for the success of the product, and building systems and processes for ensuring data privacy and compliance. This is the first data science role at Ambient: we're looking for self-starters and ambitious people who thrive in a fast-paced environment. You will be a part of the Machine Perception team and collaborate closely with the Platform team.

Responsibilities
Build and manage the infrastructure for collecting, storing and annotating large volumes of video data.
Develop strategy for building massive computer vision datasets, including setting the standards for minimizing bias and maximizing privacy.
Coordinate a team of video data annotators to ensure quality and timely delivery.
Own the continuous learning system at Ambient end-to-end: from field data acquisition to evaluation metrics.
Deep dive into our rich data pool to discover new insights into both the performance of our machine learning models, and customer usage / engagement
Build compelling internal and customer-facing dashboards to visualize and explain key insights and metrics.
Build systems and processes to ensure data compliance and privacy.

Qualifications
BS / MS degree in Information Technology, Computer Science, Statistics, Mathematics or a related quantitative field
Strong background in analytics and statistics with 5+ years of experience in a data science or similar role
Deep understanding of and experience with SQL, R, Python and / or other tools and languages to extract insights from massive amounts of data
Familiarity with the Linux environment, especially the ability to use the shell effectively
Ability to build tools to visualize, annotate and manage a large amount of video data
Experience building dashboards and visualizing data for both internal and external stakeholders
Strong project management skills

Our benefits include:
* Market-competitive salary plus equity
* Medical, dental, vision insurance
* 401k
* Generous Paid Time Off
* Catered lunches (3 days/week) (Post-Covid)
* Fully stocked kitchen with snacks and drinks (Post-Covid)
* Employee referral bonus program
* Quarterly team off-sites
* Awesome coworkers and prime University Avenue office location

At Ambient.ai, we respect and admire the builders and the creators. Send us your most incredible project; we'd love to see.




Company: Ambient.ai
Ambient.ai
job info / career page
Linkedin profile
Location:
Palo Alto, California, United States
Skills wanted for this job:
ai
linux
python
r
sql
Jobhunt.ai
This is a job listing at
Jobhunt.ai
, the website dedicated to machine learning jobs only.
Not the job you are looking for?
Browse all machine learning jobs
Machine learning jobs nearby:
🇺🇸 Machine learning jobs in Palo Alto
🇺🇸 Machine learning jobs in California
🇺🇸 Machine learning jobs in United States
🌐 Remote machine learning jobs
🇪🇺 Machine learning jobs in Europe
Machine learning jobs where similar skills are wanted:
Machine learning & pandas jobs
Machine learning & postgresql jobs
Machine learning & mysql jobs
Machine learning & oracle jobs
---
Other machine learning jobs that might be interesting
Machine Learning Engineer - Stripe
(March 2021)
Remote US, 100% Remote
Machine Learning Engineer, Fraud Intelligence Stripe builds the economic infrastructure for the internet. Building trust between banks, businesses & customers is a key ingredient for Stripe to be successful. Unfortunately, fraudsters & bad actors erode that t...
---
Machine Learning Engineer - Robinhood
(February 2021)
Menlo Park, California, United States
Machine Learning Engineer, CX Understanding About the Role Our team's mission is to continuously improve the customer experience through data driven insights, experimentation, machine learning, and natural language processing technologies. We are looking f...
---
Senior Machine Learning Engineer - Roblox
(February 2021)
San Mateo, California, United States
Sr ML Engineer : Recommendation, Ranking & Personalization WHY ROBLOX? Roblox is ushering in the next generation of entertainment, allowing people to imagine, create, and play together in an immersive, user-generated worlds. We're the one and only fastest...
---
Senior Software Engineer - Machine Learning Platform - Lodestone
(February 2021)
Menlo Park, California, United States
(Remote work possible)
Lodestone is a best of breed Digital Quality & Solutions company. We support some of the world's most beloved, and widely used products and are trusted by our partners to act as digital stewards. We are honored to be tasked with this immense responsibility an...
---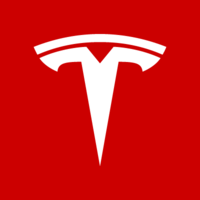 Deep Learning Internship (Summer 2021) - Tesla
(January 2021)
Palo Alto, California, United States
Autopilot - Deep Learning Internship (Summer 2021) As an Intern with the Autopilot AI team you will research, design, implement, optimize and deploy deep learning models that advance the state of the art in perception and control for autonomous driving. A typ...
---