Machine Learning Engineer

at Robinhood
🇺🇸

United States

›

California

›

Menlo Park

(Posted Feb 10 2021)

About the company
Robinhood is democratizing finance for all. With customers at the heart of our decisions, Robinhood is lowering barriers, removing fees, and providing greater access to financial tools and information. Together, we are building products and services that help create a financial system everyone can participate in.

Robinhood is a fast-growing company and was recognized as a CNBC Disruptor 50 and a LinkedIn Top Startup in 2019. We're continuing to grow and are looking for incredible talent that can help us achieve our mission.

Job description
Machine Learning Engineer, CX Understanding

About the Role
Our team's mission is to continuously improve the customer experience through data driven insights, experimentation, machine learning, and natural language processing technologies. We are looking for machine learning engineers who will build, deploy and monitor machine learning tools and models to improve our customer's experience with predictive solutions.

Your day-to-day will involve:
Design, train and deploy machine learning and/or natural language understanding models
Design and implement new features for our feature store and engineer real-time data pipelines to incorporate them into our models
Applying research and existing academic work to real-life problems
Writing production quality code, scaling solutions for high-throughput and low-latency requirements
Improving the way we evaluate and monitor our model and system performance
Evaluating models, optimizing for a variety of stakeholders (product, operations, compliance)
Collaborate with our product, design and user research partners as well as the data scientists and engineers in our team to design and architect innovative machine learning solutions to improve Robinhood's customer experience

Some things we consider critical for this role:
3+ years of experience as machine learning engineer or applied machine learning scientist
Experience with machine learning pipelines and concepts such as large-scale training, batch feature extraction, real-time serving platforms
Experience with common ML/NLP libraries, such as NLTK, TensorFlow, Keras
Experience with machine learning techniques and advanced analytics (e.g. regression, classification, time series, causal inference, text analytics)
Experience working with datasets that reflect real life problems such as noisy, highly imbalanced datasets
Comfort conducting design and code reviews
Masters or PhD in machine learning or natural language processing
Passion for working and learning in a fast-growing company

Bonus points:
Experience with impactful ML/NLP solutions for customer facing product problems
Experience with distributed data platforms, such as Spark or Kafka
Experience with ML deployment frameworks such as MLflow or Kubeflow

Feeling ready to give 100% to democratizing finance for all? We'd love to have you apply, even if you feel unsure about whether you meet every single requirement in this posting. At Robinhood, we're looking for people invigorated by our mission, not just those who simply check off all the boxes.




Company: Robinhood
Robinhood
job info / career page
Linkedin profile
Location:
Menlo Park, California, United States
Skills wanted for this job:
kafka
keras
ml
nlp
spark
tensorflow
Jobhunt.ai
This is a job listing at
Jobhunt.ai
, the website dedicated to machine learning jobs only.
Not the job you are looking for?
Browse all machine learning jobs
Machine learning jobs nearby:
🇺🇸 Machine learning jobs in Menlo Park
🇺🇸 Machine learning jobs in California
🇺🇸 Machine learning jobs in United States
🌐 Remote machine learning jobs
🇪🇺 Machine learning jobs in Europe
Machine learning jobs where similar skills are wanted:
Machine learning & theano jobs
Machine learning & torch jobs
Machine learning & solr jobs
Machine learning & pytorch jobs
---
Other machine learning jobs that might be interesting
Machine Learning Engineer - Stripe
(March 2021)
Remote US, 100% Remote
Machine Learning Engineer, Fraud Intelligence Stripe builds the economic infrastructure for the internet. Building trust between banks, businesses & customers is a key ingredient for Stripe to be successful. Unfortunately, fraudsters & bad actors erode that t...
---
Senior Machine Learning Engineer - Roblox
(February 2021)
San Mateo, California, United States
Sr ML Engineer : Recommendation, Ranking & Personalization WHY ROBLOX? Roblox is ushering in the next generation of entertainment, allowing people to imagine, create, and play together in an immersive, user-generated worlds. We're the one and only fastest...
---
Resident Data Scientist - Ambient.ai
(February 2021)
Palo Alto, California, United States
Engineering – Machine Perception As a Resident Data Scientist, you will take broad ownership of all things data at Ambient (and we have massive amounts of video and textual data). Your three primary responsibilities include: Managing the collection, storage ...
---
Senior Software Engineer - Machine Learning Platform - Lodestone
(February 2021)
Menlo Park, California, United States
(Remote work possible)
Lodestone is a best of breed Digital Quality & Solutions company. We support some of the world's most beloved, and widely used products and are trusted by our partners to act as digital stewards. We are honored to be tasked with this immense responsibility an...
---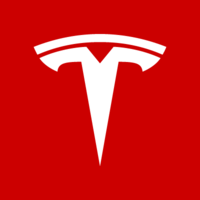 Deep Learning Internship (Summer 2021) - Tesla
(January 2021)
Palo Alto, California, United States
Autopilot - Deep Learning Internship (Summer 2021) As an Intern with the Autopilot AI team you will research, design, implement, optimize and deploy deep learning models that advance the state of the art in perception and control for autonomous driving. A typ...
---