Data Scientist, Video Analytics

at Reddit
🇺🇸

United States

›

California

›

San Francisco

(Posted Feb 11 2021)

Job description
"The front page of the internet," Reddit brings over 430 million people together each month through their common interests, inviting them to share, vote, comment, and create across thousands of communities. Reddit is poised to rapidly innovate and grow like no other time in its history. This is a unique opportunity to join our Video team as a Data Scientist to shape the future of the rich media experience on the internet.

How You'll Have Impact:
The Video team works on improving the creation, curation, discovery and viewing of video across Reddit's surfaces, including feeds and RPAN. As a Data Scientist on this team, you will produce insights and frameworks that will drive product strategy. You will be a key player in guiding Reddit to continuously build more empathy and deeper understanding of user experience through data. Your contributions will be crucial for accelerating growth of the video content creation and consumption ecosystem on Reddit, ultimately helping more people find communities to be part of.

What You'll Learn:
You will be part of a high-performing team with a proven track record at launching and optimizing video products, learning from other professionals in Product, Engineering, and Research. You will also be part of a global data organization where you will connect and learn from world-class practitioners in the data space across analytics, modeling, data engineering, search, ML research and applied ML.

What You'll Do:
Make it easy for everyone to be data driven by defining product metrics and goals, building dashboards, analysing and communicating performance
Design and evaluate product experiments and rollouts ensuring the team is optimizing for learning and refinement of Reddit's strategy
Perform exploratory data analysis and research to build deeper understanding of viewers and creators of video on Reddit
Identify features and attributes of content and communities that can be leveraged within ML frameworks powering next generation of products
Scale and take away complexity of working with big data by creating and maintaining ETLs of video metrics

Who You Might Be:
2+ years of experience in quantitative or data science roles, preferably for a consumer-facing or video-centric service/app
Expertise with SQL
Familiarity with statistical analysis and programming languages (e.g., R / Python)
Results-oriented with a strong customer and business focus
Entrepreneurial and self-directed, demonstrated ability to innovate and bias toward action in fast-paced environments
Understand how to measure success and use metrics to optimize products
Ability to communicate and discuss complex topics with technical and non-technical audiences.




Company: Reddit
Reddit
job info / career page
Linkedin profile
Location: San Francisco, California, United States
Skills wanted for this job:
ml
python
r
sql
Jobhunt.ai
This is a job listing at
Jobhunt.ai
, the website dedicated to machine learning jobs only.
Not the job you are looking for?
Browse all machine learning jobs
Machine learning jobs nearby:
🇺🇸 Machine learning jobs in San Francisco
🇺🇸 Machine learning jobs in California
🇺🇸 Machine learning jobs in United States
🌐 Remote machine learning jobs
🇪🇺 Machine learning jobs in Europe
Machine learning jobs where similar skills are wanted:
Machine learning & postgresql jobs
Machine learning & mysql jobs
Machine learning & pandas jobs
Machine learning & django jobs
---
Other machine learning jobs that might be interesting
NLP Engineer - Surge
(October 2021)
Remote US, 100% Remote
Our mission at Surge is to build the human infrastructure for NLP. Love language? So do we, and our mission is to infuse AI with that same love. At Surge, we're building the human infrastructure to power NLP — from detecting hate speech, to parsing comple...
---
Product Manager, GIS/Machine Learning - Pachama
(October 2021)
San Francisco, California, United States
(Remote work possible)
We're looking to bring on a product manager to work partner with our Verify team to develop and deliver on a product roadmap that aligns with Pachama's mission. You will work closely with the product and engineering teams, as well as with business and operation...
---
Machine Learning Engineer (NLP) - Nemo
(October 2021)
San Francisco, California, United States
(Remote work possible)
- Salary: $75k – $110k • 0.5% – 1.5%
Nemo automatically extracts and surfaces intelligent content from virtual meetings to help team members participate in meetings they did not attend live (timezones and workloads prevent us from attending every meeting, so send Nemo instead). The collaboration t...
---
Senior Software Engineer - Data Science & Machine Learning - CloudTrucks
(October 2021)
San Francisco, California, United States
At Cloudtrucks, data is core to helping truck drivers manage their business with maximal efficiency and minimal headache. To achieve this, we are tackling complex problems with smart solutions in market prediction, pricing, risk assessment, and route optimizati...
---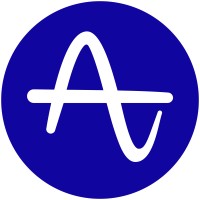 Machine Learning Research Intern, Winter 2021 + Summer 2022 - Amplitude
(October 2021)
San Francisco, California, United States
The Data Science and Machine Learning team enables Amplitude to incorporate sophisticated machine learning and data mining solutions into our systems to allow our customers to better understand their users' behaviors, and thus improve user engagement and busi...
---