Machine Learning Engineering and Data Science Engineering Roles

at Salesforce
🇺🇸

United States

›

California

›

San Francisco

(Posted Feb 18 2021)

Do they allow remote work?
Remote work is possible, see the description below for more information.

Job description
Locations:
California - Remote
California - Palo Alto
California - San Francisco
Massachusetts - Remote
Massachusetts - Boston
Massachusetts - Burlington
Massachusetts - Cambridge
Massachusetts - Somerville
Washington - Bellevue

Machine Learning Engineering and Data Science Engineering Roles

We're hiring across teams, which include: Analytics, Commerce, Einstein, IoT, Mulesoft, Search Relevance, Security, Service, Service Protection team, Marketing Cloud

Salesforce is looking for an exceptional engineer ideally with a dual background in machine learning and software engineering to help us take on one of the world's most extensive data sets and transform it into amazing products that feel like magic. You will work on cutting-edge AI applications and products. Brainstorming data product ideas with data scientists and engineers to build data products used by hundreds of millions people every day.

Depending on the team, responsibilities may include:
Developing data infrastructure that ingest and transforms data from different sources and customers at scale.
Building performant and scalable machine learning infrastructure to support data science needs for Clouds and across hundreds of thousands of Salesforce customers.
Design, develop, bring to production at a large scale and support "intelligence" features on a world-class search service that serves millions of requests daily on a diverse corpus of data including structured, unstructured and social feeds.
Weighing different architectural approaches in a way that balances data science flexibility with time to market, maintainability, cost, and scalability constraints.
Develop new relevance features and techniques build upon the latest results from the research community.

What we care about:
You have industry experience with writing production level code (e.g., Python, Golang, Scala, PySpark, Java) and taking ML models/ algorithms to production. We develop real products and you need to be an expert in coding.
Preference for 5+ years of industry experience (without PhD); at least 4+ years of industry experience with PhD. This is not an entry level / new college graduate role.
Self-starter who can see the big picture, and prioritize their work to make the largest impact on the business' and customer's vision and requirements.
Excellent communication & leadership.
We prioritize professional industry experience; advanced degrees alone do not replace real world experience.
We have massive scale. You need to have experience in distributed, scalable systems. Consistency / availability tradeoffs are made here. You've tinkered with modern data storage, messaging, and processing tools (Kafka, Spark, Hadoop, Cassandra, etc.) and demonstrated experience designing and coding in big-data components such as HBase, DynamoDB, or similar.

Required Qualifications:
At least 4 years of hands-on professional industry experience in engineering positions focused on Machine Learning, Information Retrieval, Recommendation systems or Data Mining, Natural Language Processing, Learning to Rank.
Strong programming skills in Python, Java, Golang, or Scala.
Strong knowledge of Object Oriented design, advanced algorithms, data structures, design patterns, etc.
Experience with building machine learning serving infrastructure, writing production level code, and deploying Machine Learning models to production.

Preferred Qualifications:
Master's or PhD in a relevant field and/or experience in any of the following is highly regarded: Computer Science, Machine Learning, Data Science.
Experience working with machine learning libraries such as TensorFlow, PyTorch, etc.
Experience with Agile software development and Test Driven Development methodologies.
Experience building data pipelines and data infrastructure that ingests and transforms data from different sources and customers at scale.
Experience building Software as a Service (SaaS) applications, multi-tenancy, and micro-services architecture.




Company: Salesforce
Salesforce
job info / career page
Linkedin profile
Location: San Francisco, California, United States
Skills wanted for this job:
ai
cassandra
golang
hadoop
java
kafka
ml
python
pytorch
saas
scala
spark
tensorflow
Jobhunt.ai
This is a job listing at
Jobhunt.ai
, the website dedicated to machine learning jobs only.
Not the job you are looking for?
Browse all machine learning jobs
Machine learning jobs nearby:
🇺🇸 Machine learning jobs in San Francisco
🇺🇸 Machine learning jobs in California
🇺🇸 Machine learning jobs in United States
🌐 Remote machine learning jobs
🇪🇺 Machine learning jobs in Europe
Machine learning jobs where similar skills are wanted:
Machine learning & pandas jobs
Machine learning & b2b jobs
Machine learning & flask jobs
Machine learning & keras jobs
Browse Golang jobs at Golangprojects.com
---
Other machine learning jobs that might be interesting
NLP Engineer - Surge
(October 2021)
Remote US, 100% Remote
Our mission at Surge is to build the human infrastructure for NLP. Love language? So do we, and our mission is to infuse AI with that same love. At Surge, we're building the human infrastructure to power NLP — from detecting hate speech, to parsing comple...
---
Product Manager, GIS/Machine Learning - Pachama
(October 2021)
San Francisco, California, United States
(Remote work possible)
We're looking to bring on a product manager to work partner with our Verify team to develop and deliver on a product roadmap that aligns with Pachama's mission. You will work closely with the product and engineering teams, as well as with business and operation...
---
Machine Learning Engineer (NLP) - Nemo
(October 2021)
San Francisco, California, United States
(Remote work possible)
- Salary: $75k – $110k • 0.5% – 1.5%
Nemo automatically extracts and surfaces intelligent content from virtual meetings to help team members participate in meetings they did not attend live (timezones and workloads prevent us from attending every meeting, so send Nemo instead). The collaboration t...
---
Senior Software Engineer - Data Science & Machine Learning - CloudTrucks
(October 2021)
San Francisco, California, United States
At Cloudtrucks, data is core to helping truck drivers manage their business with maximal efficiency and minimal headache. To achieve this, we are tackling complex problems with smart solutions in market prediction, pricing, risk assessment, and route optimizati...
---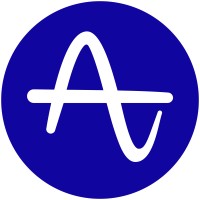 Machine Learning Research Intern, Winter 2021 + Summer 2022 - Amplitude
(October 2021)
San Francisco, California, United States
The Data Science and Machine Learning team enables Amplitude to incorporate sophisticated machine learning and data mining solutions into our systems to allow our customers to better understand their users' behaviors, and thus improve user engagement and busi...
---