Data Science / ML Advocate

at Outerbounds
🇺🇸

United States

›

California

›

San Francisco

(Posted Oct 1 2021)

Job description
Years of experience with business-oriented data science and machine learning.
Experience in teaching / communicating data science / ML concepts.
Experience in operating ML / data science in production.
Data processing skills: Spark, Pandas, SQL etc.
Desire to help and teach other data scientists, no matter how basic and mundane their problems might be, rather than doing modeling by yourself.

We believe that you will be happy and successful at Outerbounds if the following prerequisites are met:

Individual-Role fit: Do you have the right skillset and mindset, personal interest, and motivation to grow in a particular role?

Product mindset: Our overarching goal is to provide delightful and polished user experiences for our customers, including non-technical concerns like documentation and user support. Are you excited and energized by this overall vision and approach?

Not a jerk: We value humility, friendliness, thoughtfulness, and empathy highly. Will you thrive amongst colleagues like this?

Crucially, we are not evaluating you as a person. Even jerkiness can be a function of the environment and people around you, so we just need to evaluate the mutual match. Also you can be an amazing individual with unique talents but we just don't have a role for you today. For instance, as much as we might want to work with Barack Obama or Billie Eilish, we must honestly admit that we don't have open roles that would make them or us happy currently. Maybe later!

As an early stage startup, we don't have clearly defined roles yet. At this point, everyone is expected to be involved in multiple efforts across the company. However, we know that there are dimensions of expertise that would complement our existing team and address our current business needs. Every individual has skills in each of these dimensions but we'd hope to hire people who clearly excel at least one of the dimensions we are hiring for today.

Many companies call this hiring approach T-shaped. In the absence of clearly defined roles, we can loosely think that the leg of the T is the primary "role" that we are hiring you for. However, we don't pigeonhole anyone based on a single strength: We love to support you in deepening other areas of your expertise and growing more legs for your T. A great thing about startups is that there will be many opportunities to learn and push the outer bounds of your expertise.




Company: Outerbounds
Outerbounds
Linkedin profile
Location: San Francisco, California, United States
Skills wanted for this job:
ml
pandas
spark
sql
Jobhunt.ai
This is a job listing at
Jobhunt.ai
, the website dedicated to machine learning jobs only.
Not the job you are looking for?
Browse all machine learning jobs
Machine learning jobs nearby:
🇺🇸 Machine learning jobs in San Francisco
🇺🇸 Machine learning jobs in California
🇺🇸 Machine learning jobs in United States
🌐 Remote machine learning jobs
🇪🇺 Machine learning jobs in Europe
Machine learning jobs where similar skills are wanted:
Machine learning & postgresql jobs
Machine learning & rdbms jobs
Machine learning & python jobs
Machine learning & r jobs
---
Other machine learning jobs that might be interesting
NLP Engineer - Surge
(October 2021)
Remote US, 100% Remote
Our mission at Surge is to build the human infrastructure for NLP. Love language? So do we, and our mission is to infuse AI with that same love. At Surge, we're building the human infrastructure to power NLP — from detecting hate speech, to parsing comple...
---
Product Manager, GIS/Machine Learning - Pachama
(October 2021)
San Francisco, California, United States
(Remote work possible)
We're looking to bring on a product manager to work partner with our Verify team to develop and deliver on a product roadmap that aligns with Pachama's mission. You will work closely with the product and engineering teams, as well as with business and operation...
---
Machine Learning Engineer (NLP) - Nemo
(October 2021)
San Francisco, California, United States
(Remote work possible)
- Salary: $75k – $110k • 0.5% – 1.5%
Nemo automatically extracts and surfaces intelligent content from virtual meetings to help team members participate in meetings they did not attend live (timezones and workloads prevent us from attending every meeting, so send Nemo instead). The collaboration t...
---
Senior Software Engineer - Data Science & Machine Learning - CloudTrucks
(October 2021)
San Francisco, California, United States
At Cloudtrucks, data is core to helping truck drivers manage their business with maximal efficiency and minimal headache. To achieve this, we are tackling complex problems with smart solutions in market prediction, pricing, risk assessment, and route optimizati...
---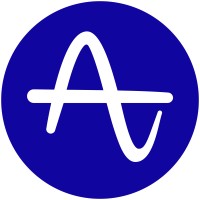 Machine Learning Research Intern, Winter 2021 + Summer 2022 - Amplitude
(October 2021)
San Francisco, California, United States
The Data Science and Machine Learning team enables Amplitude to incorporate sophisticated machine learning and data mining solutions into our systems to allow our customers to better understand their users' behaviors, and thus improve user engagement and busi...
---