Machine Learning Engineer (NLP)

at Nemo
🇺🇸

United States

›

California

›

San Francisco

(Posted Oct 8 2021)

Do they allow remote work?
Remote work is possible, see the description below for more information.

Salary
$75k – $110k • 0.5% – 1.5%

Job description
Nemo automatically extracts and surfaces intelligent content from virtual meetings to help team members participate in meetings they did not attend live (timezones and workloads prevent us from attending every meeting, so send Nemo instead). The collaboration tools of today are not well-suited to the demands of hybrid/remote teams – come and help us build the next generation of collaboration technology!

We recently raised a pre-seed round (entirely virtually) to enable our team to grow to the next level, and we're backed by top SF-based enterprise SaaS investment funds (Darling Ventures, Forum Ventures) and collaboration industry angels. Nemo was conceived mid-January 2021 and built from scatch by co-founders Joe Taylor and Andy Payne (former managers of Cisco's collaboration innovation labs). Nemo can already do a lot of cool stuff in the current pre-product stage – it's time now to focus on refining the product with our earliest users and get to the next stage.

Who we're looking for

We're looking for an NLP-focused machine learning developer to help us enhance Nemo's ability to automatically map a virtual meeting's structure (topics, questions, tasks etc) using data collected by Nemo's virtual agent during a meeting. Startup experience is helpful, but not mandatory. Demonstrating your previous work in this space is essential, as is an unsatiable curiosity!

What you'll do

As an early member of our team, your role will include:
Building out Nemo's proprietary meeting processing engine, specifically working with very large datasets collected by Nemo's virtual agent during our user's meetings
Working with a variety of NLP platforms, such as SpaCy/HuggingFace/TensorFlow, to deduce topics/questions/tasks/mood etc from a meeting's audio transcription
Whilst NLP is the main focus, there's also the opportunity to apply computer vision techniques using a meeting's video recording to enhance what is detected from the audio transcription
Training Nemo using publicly-available meeting/events
Liaising with our app developers to help surface useful meeting information to users
Continually pushing Nemo's capabilities to reach the point of delivering highly useful meeting overviews with the little-to-no human involvement needed
Communicating Nemo's approaches and capabilities to the wider ML community (this is optional but we like it when someone is so jazzed about their work that they want to tell others about it)

This is the ideal role if you have...
The strong desire to be part of a fast-moving, early stage startup
3+ years of experience in machine learning/deep learning/data science, either from work experience or via a PhD/Masters program
A demonstrable record of working on machine learning/deep learning projects (this is really important, we want to see what you've built personally that is out in the wild)
A strong ability and desire to learn and quickly apply new technologies as needed
The burning desire to make a difference to how people will collaborate in the newly-minted (and hopefully post-pandemic) world of remote/hybrid working
An appreciation of fully remote teams and the desire to work that way

Benefits
Competitive salary
Healthcare, dental and vision (US only)
Unlimited PTO
Equity
Fully remote, with in-person team meet-ups every 4-6 months
$1k budget for home office equipment

Just so you know...

Nemo is built from the ground up as a remote team. We believe in flexible working arrangements, and emphasize synchronous and asynchronous collaboration.

We don't care much where/if you went to school/university, or what your academic past looks like. We strongly encourage people of color, lesbian, gay, bisexual, transgender, queer and non-binary people, veterans, parents, and individuals with disabilities to apply.

Nemo is an equal opportunity employer and welcomes everyone to our team. Our interviewing process is entirely virtual – if you need reasonable adjustments at any point in the application or interview process, please let us know. Please feel free to specify which pronouns you use (for example - she/her, he/him, they/them, etc).




Company: Nemo
Nemo
job info / career page
Linkedin profile
Location: San Francisco, California, United States
Skills wanted for this job:
nlp
ml
saas
tensorflow
Jobhunt.ai
This is a job listing at
Jobhunt.ai
, the website dedicated to machine learning jobs only.
Not the job you are looking for?
Browse all machine learning jobs
Machine learning jobs nearby:
🇺🇸 Machine learning jobs in San Francisco
🇺🇸 Machine learning jobs in California
🇺🇸 Machine learning jobs in United States
🌐 Remote machine learning jobs
🇪🇺 Machine learning jobs in Europe
Machine learning jobs where similar skills are wanted:
Machine learning & keras jobs
Machine learning & pytorch jobs
Machine learning & b2b jobs
Machine learning & fintech jobs
---
Other machine learning jobs that might be interesting
NLP Engineer - Surge
(October 2021)
Remote US, 100% Remote
Our mission at Surge is to build the human infrastructure for NLP. Love language? So do we, and our mission is to infuse AI with that same love. At Surge, we're building the human infrastructure to power NLP — from detecting hate speech, to parsing comple...
---
Product Manager, GIS/Machine Learning - Pachama
(October 2021)
San Francisco, California, United States
(Remote work possible)
We're looking to bring on a product manager to work partner with our Verify team to develop and deliver on a product roadmap that aligns with Pachama's mission. You will work closely with the product and engineering teams, as well as with business and operation...
---
Senior Software Engineer - Data Science & Machine Learning - CloudTrucks
(October 2021)
San Francisco, California, United States
At Cloudtrucks, data is core to helping truck drivers manage their business with maximal efficiency and minimal headache. To achieve this, we are tackling complex problems with smart solutions in market prediction, pricing, risk assessment, and route optimizati...
---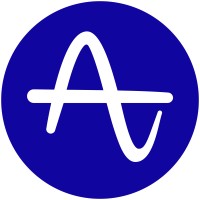 Machine Learning Research Intern, Winter 2021 + Summer 2022 - Amplitude
(October 2021)
San Francisco, California, United States
The Data Science and Machine Learning team enables Amplitude to incorporate sophisticated machine learning and data mining solutions into our systems to allow our customers to better understand their users' behaviors, and thus improve user engagement and busi...
---
Data Science / ML Advocate - Outerbounds
(October 2021)
San Francisco, California, United States
Years of experience with business-oriented data science and machine learning. Experience in teaching / communicating data science / ML concepts. Experience in operating ML / data science in production. Data processing skills: Spark, Pandas, SQL e...
---