Machine learning jobs in USA and Canada
AI and machine learning jobs in USA and Canada only.
Stay on top and get notified of the latest jobs by following
Jobhunt.ai on Twitter
.
---
Sort by:
Date posted | Title | Company ▶ Filter by: Remote only | USA/Canada | Outside of USA
Machine Learning Engineer - Dropbox
(May 2019)
Seattle, Washington, United States
Team Description Our Engineering team is working to simplify the way people work together. They're building a family of products that handle over a billion files a day for people around the world. With our broad mission and massive scale, there are countless...
---
Data Scientist - Retina
(May 2019)
Santa Monica, California, United States
As a Data Scientist, you will be working closely with internal data science, product and our engineering team to build scalable data products. You will be creating algorithms that analyze customer data to compute Customer Lifetime Value using (but not limited t...
---
Machine Learning Scientist - integrate.ai
(May 2019)
Toronto, Canada
We are looking for a Machine Learning Scientist to join our client team. This role will be working to develop statistical and machine learning models to power our AI platform and making traditional businesses customer centric using artificial intelligence. This...
---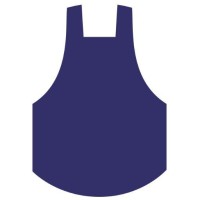 Machine Learning Engineer - Blue Apron
(May 2019)
New York, New York, United States
Our Technology team is a collection of over 50 talented engineers, analysts, designers, and product managers who have built our web and e-commerce applications, our mobile (iOS and Android) apps, our proprietary Warehouse Management System, and our data platfor...
---
Machine Learning Engineer - Scale
(January 2019)
San Francisco, California, United States
Create optimized and efficient tooling, like Guided Automatic Segmentation, for taskers to complete complex tasks with speed and accuracy. Reliably evaluate data quality at scale. Intelligently route tasks from customers to specialized taskers for low turnaro...
---
Software Engineer - Machine Learning Infrastructure - Formant
(January 2019)
San Francisco, California, United States
Formant is building cloud infrastructure to support the next generation of automation - autonomous tractors, warehousing robots, security robots, and delivery drones. We're looking for a software engineer with a focus on machine learning infrastructure to jo...
---
ML Engineer - Swish
(November 2018)
San Francisco, California, United States
(Remote work possible)
Use your extensive knowledge of machine learning to transform the way enterprises run their businesses. With a healthy pipeline of projects ranging from insurance modeling, call center automation, social listening, and text analytics, we are looking to bring on...
---
Research Engineer, Machine Learning - Snap Inc
(November 2018)
Los Angeles, California, United States
Snap Inc. is a camera company. We believe that reinventing the camera represents our greatest opportunity to improve the way people live and communicate. Our products empower people to express themselves, live in the moment, learn about the world, and have fun ...
---
Machine Learning Engineer - G2 Inc
(November 2018)
Annapolis Junction, Maryland, United States
Come be a part of a team applying cutting edge Machine Learning to the cybersecurity domain! We will use state of the art ML techniques (Neural Nets, Gradient Boosting, etc.) to model behaviors, detect anomalies, cluster data, and ultimately create actionable ...
---
Research Scientist - Machine Learning - Element AI
(November 2018)
Montreal, Canada
The research scientists are working under the leadership of the Chief Science Officer to promote the role of fundamental research to advance AI, and ensure that Element AI has access and contributes to the best science. Element AI wants to carry out fundamenta...
---
LOADING...