Machine learning jobs where aws skills are wanted
---
Senior Data Scientist - Contorion
(October 2021)
Berlin, Germany
Your Tasks Build end to end DS/ML solutions that solves a customer need (no throwing the model over the fence) Drive progress and set directions for DS/ML projects Work closely with stakeholders to solve their problems and update them on the prog...
---
Senior Backend Engineer - Python - Cornerstone OnDemand
(October 2021)
Remote Europe, 100% Remote
Cornerstone is looking for a Backend Engineer to join its Paris-based data science team. This team results of the acquisition early 2020 of Clustree, an HR deep tech start-up that built some world class AI assets around careers data. In a context where Corn...
---
Machine Learning Engineer - Sense
(October 2021)
Theale, United Kingdom
Join a leading green tech smart home scale up to help deliver on significant international growth potential, and make a measurable and lasting impact on global carbon emissions Sense is on a mission to make all homes intelligent, and in turn more efficient, s...
---
Senior AI / ML Engineer - Blueshift
(September 2021)
Pune, India
Blueshift is a venture-funded startup headquartered in San Francisco. Our AI-Powered marketing platform empowers cutting edge B2C brands to drive 1:1 marketing on every channel. With Blueshift, marketers are in full control of automating various forms of person...
---
Senior Backend Engineer - Layer
(September 2021)
Worldwide, 100% Remote
All-remote work style, work anywhere. Currently we prefer teammates to be within UTC to UTC+5 Layer is building a machine learning operating system to empower data science teams to implement end-to-end machine learning effortlessly; from feature engineering, ...
---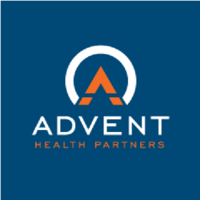 Chief Machine Learning Scientist - Advent Health Partners
(August 2021)
Nashville, Tennessee, United States
(Remote work possible)We are looking for a Chief Machine Learning Scientist who will support our product, sales, leadership, and marketing teams with insights gained from analyzing company data. The ideal candidate is adept at using large data sets to find opportunities for product...
---
Machine Learning Engineer - JPMorgan Chase Bank, N.A.
(August 2021)
Jersey City, New Jersey, United States
We are looking for an experienced Machine Learning Engineer/Data Scientist to join a team of talented technologists/Data Scientist in the AIX Core Services. This is highly visible and exciting role in a small team building out ML, NLP, and Deep Learning based p...
---
Software Engineer - Signifyd
(August 2021)
Mexico City, Mexico
Signifyd leads the world in bringing the insights, innovation and compassion required to foster fearless commerce in a time of increasing digital threats. Working with some of the industry's most recognizable retailers and brands, we are focused on using tech...
---
Machine Learning Engineer - Betterup, Inc.
(August 2021)
Remote US, 100% Remote
Responsibilities: Data product engineer: Build and deploy machine learning models into production designed for operational excellence and rapid iteration/optimization. Data storyteller: Effectively deliver analysis, insights, and recommendations to answer cro...
---
Senior Machine Learning Engineer (Remote) - Team Go
(July 2021)
Remote US, 100% Remote
As a Senior Machine Learning Engineer on the team, you will have an outsized impact on our applied machine learning research and production systems. You'll work with data scientists, data engineers, and cross-functionally across the org to build prototype mod...
---
LOADING...