Machine learning jobs where hadoop skills are wanted
---
Lead Machine Learning Engineer - Spectrum Labs
(July 2022)
Remote US/Canada, 100% Remote
Are you well-versed in and excited by the unique challenges of applying NLP and NLU to content moderation? Do you regularly leverage deep learning frameworks such as Tensorflow, PyTorch, and ONNX to b...
---
Senior Machine Learning Engineer - AppLovin
(May 2022)
Palo Alto, California, United States
AppLovin's leading marketing software provides mobile app developers a powerful set of solutions to grow their mobile apps. AppLovin's technology platform enables developers to market, monetize, a...
---
Software Engineer - Machine Learning Infrastructure - Twitch
(March 2022)
Seattle, Washington, United States
Creators are the backbone of Twitch, and their sustainability relies on their ability to earn a living doing what they love. As a member of the Commerce ML engineering team, your main focus is to buil...
---
Machine Learning Engineer - Tic:Toc
(March 2022)
Adelaide, Australia
About Tic:Toc Faster. Smarter. Simpler. Tic:Toc is a world-leading fintech company based in Adelaide. We use technology and Explainable Artificial Intelligence (XAI) to reimagine financial services...
---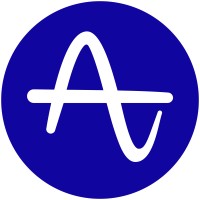 Machine Learning Research Intern, Winter 2021 + Summer 2022 - Amplitude
(October 2021)
San Francisco, California, United States
The Data Science and Machine Learning team enables Amplitude to incorporate sophisticated machine learning and data mining solutions into our systems to allow our customers to better understand their ...
---
Senior AI / ML Engineer - Blueshift
(September 2021)
Pune, India
Blueshift is a venture-funded startup headquartered in San Francisco. Our AI-Powered marketing platform empowers cutting edge B2C brands to drive 1:1 marketing on every channel. With Blueshift, market...
---
Machine Learning Engineer - JPMorgan Chase Bank, N.A.
(August 2021)
Jersey City, New Jersey, United States
We are looking for an experienced Machine Learning Engineer/Data Scientist to join a team of talented technologists/Data Scientist in the AIX Core Services. This is highly visible and exciting role in...
---
AI/ML- Machine Learning Engineer, Information Intelligence - Apple
(August 2021)
Cupertino, California, United States
The AI/ML Information Intelligence team is creating groundbreaking technology for artificial intelligence, machine learning and natural language processing! The features we create are redefining how h...
---
Machine Learning Lead, Search / Recommendations - GoodNotes
(July 2021)
Hong Kong, Hong Kong
The future of education is already here – it's just not evenly distributed. Join us now to bridge the gap between individual and collective intelligence. Take the lead of our ML engineering team to ...
---