Machine learning jobs where hadoop skills are wanted
---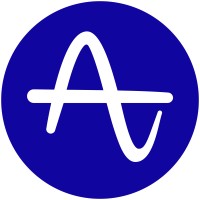 Machine Learning Research Intern, Winter 2021 + Summer 2022 - Amplitude
(October 2021)
San Francisco, California, United States
The Data Science and Machine Learning team enables Amplitude to incorporate sophisticated machine learning and data mining solutions into our systems to allow our customers to better understand their users' behaviors, and thus improve user engagement and busi...
---
Senior AI / ML Engineer - Blueshift
(September 2021)
Pune, India
Blueshift is a venture-funded startup headquartered in San Francisco. Our AI-Powered marketing platform empowers cutting edge B2C brands to drive 1:1 marketing on every channel. With Blueshift, marketers are in full control of automating various forms of person...
---
Machine Learning Engineer - JPMorgan Chase Bank, N.A.
(August 2021)
Jersey City, New Jersey, United States
We are looking for an experienced Machine Learning Engineer/Data Scientist to join a team of talented technologists/Data Scientist in the AIX Core Services. This is highly visible and exciting role in a small team building out ML, NLP, and Deep Learning based p...
---
AI/ML- Machine Learning Engineer, Information Intelligence - Apple
(August 2021)
Cupertino, California, United States
The AI/ML Information Intelligence team is creating groundbreaking technology for artificial intelligence, machine learning and natural language processing! The features we create are redefining how hundreds of millions of people use their computers and mobile ...
---
Machine Learning Lead, Search / Recommendations - GoodNotes
(July 2021)
Hong Kong, Hong Kong
The future of education is already here – it's just not evenly distributed. Join us now to bridge the gap between individual and collective intelligence. Take the lead of our ML engineering team to build a content discovery platform that encourages users to f...
---
Principal Deep Learning Engineer - AstraZeneca
(May 2021)
Gaithersburg, Maryland, United States
Principal Deep Learning Engineer Do you have expertise in, and passion for Deep Learning? Would you like to apply your expertise to impact the AI Engineering team in a company that follows the science and turns ideas into life changing medicines? Then AstraZe...
---
Senior AI Engineer - LinkedIn
(March 2021)
Sunnyvale, California, United States
LinkedIn was built to help professionals achieve more in their careers, and everyday millions of people use our products to make connections, discover opportunities and gain insights. Our global reach means we get to make a direct impact on the world's workfo...
---
Machine Learning Engineering and Data Science Engineering Roles - Salesforce
(February 2021)
San Francisco, California, United States
(Remote work possible)Locations: California - Remote California - Palo Alto California - San Francisco Massachusetts - Remote Massachusetts - Boston Massachusetts - Burlington Massachusetts - Cambridge Massachusetts - Somerville Washington - Bellevue Machine Learning Engi...
---
Staff Software Engineer, Machine Learning Platform - Coinbase
(February 2021)
Remote US, 100% Remote
Coinbase has built the world's leading compliant cryptocurrency platform serving over 30 million accounts in more than 100 countries. With multiple successful products, and our vocal advocacy for blockchain technology, we have played a major part in mainstream ...
---
Senior Software Engineer - Machine Learning Platform - Lodestone
(February 2021)
Menlo Park, California, United States
(Remote work possible)Lodestone is a best of breed Digital Quality & Solutions company. We support some of the world's most beloved, and widely used products and are trusted by our partners to act as digital stewards. We are honored to be tasked with this immense responsibility an...
---
LOADING...