Machine learning jobs where java skills are wanted
---
Senior Machine Learning Engineer - Tapad
(October 2021)
NYC, New York, United States
Small Teams; Big Data At Tapad, we look for individuals who are motivated by complex and challenging work. We want to work with people who share compelling solutions to those challenges, solutions informed by their unique experiences, passions, and expertise....
---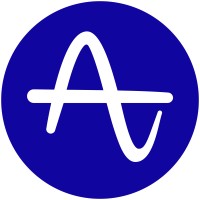 Machine Learning Research Intern, Winter 2021 + Summer 2022 - Amplitude
(October 2021)
San Francisco, California, United States
The Data Science and Machine Learning team enables Amplitude to incorporate sophisticated machine learning and data mining solutions into our systems to allow our customers to better understand their users' behaviors, and thus improve user engagement and busi...
---
Senior Backend Engineer - Layer
(September 2021)
Worldwide, 100% Remote
All-remote work style, work anywhere. Currently we prefer teammates to be within UTC to UTC+5 Layer is building a machine learning operating system to empower data science teams to implement end-to-end machine learning effortlessly; from feature engineering, ...
---
Machine Learning Engineer - Tempo Software
(August 2021)
Worldwide, 100% Remote
We are always looking for new talent to join us in our mission to optimize time tracking. As one of the largest, award-winning, and top-selling app vendors in the Atlassian Ecosystem, we hire only the best and brightest.What does Tempo do? We enable companies t...
---
Software Engineer - Signifyd
(August 2021)
Mexico City, Mexico
Signifyd leads the world in bringing the insights, innovation and compassion required to foster fearless commerce in a time of increasing digital threats. Working with some of the industry's most recognizable retailers and brands, we are focused on using tech...
---
Machine Learning Research Software Engineer - Mind Foundry
(July 2021)
Edinburgh, United Kingdom
We're looking for an experienced Machine Learning Research Software Engineer to join our expanding team. Are you passionate about what you do and interested in tackling some of the world's most challenging data science problems directly with our clients and su...
---
Senior Software Engineer, IoT and Android - Security and Safety Things GmbH (A Bosch IoT Start-Up)
(July 2021)
Pittsburgh, Pennsylvania, United States
Our AOSP-based operating system enables third party developers to build headless Android apps that run on directly on IP cameras from a wide range of manufacturers. Our team's role is to enable the creation of these apps by building software frameworks, advan...
---
Machine Learning Engineer - Flock Safety
(July 2021)
Atlanta, Georgia, United States
(Remote work possible)Eliminate Crime. Build Community. Flock Safety provides a public safety operating system that empowers private communities and law enforcement to work together to eliminate crime. We are committed to protecting human privacy and mitigating bias in policing wit...
---
Senior AI Engineer - LinkedIn
(March 2021)
Sunnyvale, California, United States
LinkedIn was built to help professionals achieve more in their careers, and everyday millions of people use our products to make connections, discover opportunities and gain insights. Our global reach means we get to make a direct impact on the world's workfo...
---
Machine Learning / AI Internship - Apple
(March 2021)
Cupertino, California, United States
Apple is seeking highly qualified people for the position of AI/ML Engineer and AI/ML Researcher. The team pursues research & development in the areas of machine learning (ML) with particular focus on deep learning (DL), computer vision (CV), Natural Language P...
---
LOADING...