Machine learning jobs where java skills are wanted
---
Applied Scientist - Machine Learning - Hyperscience
(January 2022)
New York, New York, United States
(Remote work possible)We're looking for amazing Machine Learning talent to join us on our mission to reinvent the way businesses and humans interact. Machine Learning sits at the core of our efforts to automate the future of work by creating a new digital assembly line, where huma...
---
Senior Search Engineer (Search & Discovery) - Cameo
(January 2022)
Remote US, 100% Remote
As a Senior Search Engineer, you'll support our company mission by redefining how fans search and discover our content across multiple product areas. Whether it's improving our query understanding, utilizing our knowledge graph for metadata augmentation, optimi...
---
Senior Software engineer AI & Machine Learning - Dataiku
(January 2022)
London, United Kingdom
(Remote work possible)Headquartered in New York City, Dataiku was founded in Paris in 2013 and achieved unicorn status in 2019. Now, more than 900 employees work across the globe in our offices and remotely. Backed by a renowned set of investors and partners including CapitalG, Tige...
---
Computational Scientist I, Genome Aggregation Database - Broad Institute of Harvard and MIT
(November 2021)
Cambridge, Massachusetts, United States
Since 2016, the Genome Aggregation Database (gnomAD) has been a pioneer in human genomic data aggregation through the regular public release of data for a rapidly growing collection of exomes and genomes sampled from diverse populations across the globe. gnomAD...
---
Senior Machine Learning Engineer - Tapad
(October 2021)
NYC, New York, United States
Small Teams; Big Data At Tapad, we look for individuals who are motivated by complex and challenging work. We want to work with people who share compelling solutions to those challenges, solutions informed by their unique experiences, passions, and expertise....
---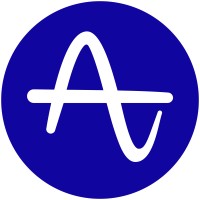 Machine Learning Research Intern, Winter 2021 + Summer 2022 - Amplitude
(October 2021)
San Francisco, California, United States
The Data Science and Machine Learning team enables Amplitude to incorporate sophisticated machine learning and data mining solutions into our systems to allow our customers to better understand their users' behaviors, and thus improve user engagement and busi...
---
Senior Backend Engineer - Layer
(September 2021)
Worldwide, 100% Remote
All-remote work style, work anywhere. Currently we prefer teammates to be within UTC to UTC+5 Layer is building a machine learning operating system to empower data science teams to implement end-to-end machine learning effortlessly; from feature engineering, ...
---
Machine Learning Engineer - Tempo Software
(August 2021)
Worldwide, 100% Remote
We are always looking for new talent to join us in our mission to optimize time tracking. As one of the largest, award-winning, and top-selling app vendors in the Atlassian Ecosystem, we hire only the best and brightest.What does Tempo do? We enable companies t...
---
Software Engineer - Signifyd
(August 2021)
Mexico City, Mexico
Signifyd leads the world in bringing the insights, innovation and compassion required to foster fearless commerce in a time of increasing digital threats. Working with some of the industry's most recognizable retailers and brands, we are focused on using tech...
---
AI Solutions Architect - Intel Corporation
(August 2021)
Mumbai, India
We are looking for AI specialized System/Solutions Architect for driving customer adoption of Intel's AI solutions for 5G, Telecommunication, Networking, and Edge Computing use cases for top telco operators and OEMs. The candidate should be well versed in handl...
---
LOADING...