Machine learning jobs where java skills are wanted
---
Machine Learning Engineer - Kheiron
(January 2021)
London, United Kingdom
We are on a mission to help radiologists detect breast cancer earlier using deep learning. Kheiron is a fast-growing, medical technology company that uses advanced machine learning to develop and deliver intelligent tools for radiologists, radiology departmen...
---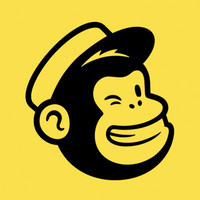 Machine Learning Engineer Intern - Mailchimp
(January 2021)
Atlanta, Georgia, United States
The Mailchimp internship program started in 2013. In the past 7 years, we've had the privilege of bringing in some of the brightest, most talented college students from around the country to spend time with our teams. Our 12 week internship program was design...
---
Senior Software Engineer, Natural Language Processing - ASAPP
(May 2020)
NYC, New York, United States
At ASAPP, our mission is to solve complex and challenging problems by building transformative machine learning-powered products. We leverage artificial intelligence to address significant challenges that share three common characteristics: huge economic scale, ...
---
Data Scientist - Waystar
(May 2020)
Remote US, 100% Remote
We are looking for an experienced Data Scientist, who has previously supported Healthcare software applications. The data scientist role involves solving technical, data-driven Healthcare problems using computer science, mathematical, predictive modeling and st...
---
Data Scientist - Horne
(April 2020)
Austin, Texas, United States
Horne LLP is an industry leader in Accounting and Business Advisory Services and currently provides service from 13 locations across the US and Puerto Rico. Our Government Services practice is at the forefront of disaster recovery efforts nationwide with one of...
---
Siri, Machine Learning Engineer - Apple
(August 2019)
Cupertino, California, United States
The Siri Search Relevance team is creating groundbreaking technology for artificial intelligence, machine learning and natural language processing. The features we create are redefining how hundreds of millions of people use their computers and mobile devices t...
---
Senior Machine Learning Engineer - Porch
(June 2019)
Seattle, Washington, United States
At Porch, we are reinventing the way homeowners connect with professionals to get work done on their home. Are you passionate about building data-driven products? Do you enjoy combining good software design and machine learning to solve challenging puzzles? If ...
---
Machine Learning Engineer - Compass
(June 2019)
NYC, New York, United States
As an AI / Machine Learning Engineer at Compass, you will use your experience with AI tools and technology to improve every step of the real estate agent, buyer and seller experience at Compass. Leveraging the data-rich features of the real estate industry, you...
---
Natural Language Processing Data Scientist - Adarga
(March 2019)
London, United Kingdom
We are looking for a talented NLP Data Scientist to join our team working across a modern, web-focused technology stack. We work in a fast-paced environment, utilising cloud based technologies to deploy our products to customers. As an NLP Data Scientist, you ...
---
Software Engineer - Machine Learning Infrastructure - Formant
(January 2019)
San Francisco, California, United States
Formant is building cloud infrastructure to support the next generation of automation - autonomous tractors, warehousing robots, security robots, and delivery drones. We're looking for a software engineer with a focus on machine learning infrastructure to jo...
---
LOADING...