Machine learning jobs where kafka skills are wanted
---
Machine Learning Engineering and Data Science Engineering Roles - Salesforce
(February 2021)
San Francisco, California, United States
(Remote work possible)Locations: California - Remote California - Palo Alto California - San Francisco Massachusetts - Remote Massachusetts - Boston Massachusetts - Burlington Massachusetts - Cambridge Massachusetts - Somerville Washington - Bellevue Machine Learning Engi...
---
Machine Learning Engineer - Robinhood
(February 2021)
Menlo Park, California, United States
Machine Learning Engineer, CX Understanding About the Role Our team's mission is to continuously improve the customer experience through data driven insights, experimentation, machine learning, and natural language processing technologies. We are looking f...
---
Senior Data Scientist - Kobalt Music Group
(January 2021)
London, United Kingdom
The Role At Kobalt, our Data Scientists wear many hats. They're change agents, using their passion to proactively help to improve our processes, practices, infrastructure, architecture and services. They're experts with deep technical knowledge and extra...
---
Data Engineer / Machine Learning Engineer - Threadloom
(July 2019)
Palo Alto, California, United States
Threadloom is looking for an experienced data engineer with strong machine learning experience. This is a foundational role. You will be Threadloom's first engineer solely responsible for building and extending our processing pipelines. Working closely with Pr...
---

Director of Machine Learning - Walmart
(June 2019)
San Bruno, California, United States
As Director of Machine Learning Science, you will lead a highly innovative team to strategically leverage the vast amounts of data from the World's largest Omni-channel retailer to better serve the Customer. Your primary focus will be building advanced data m...
---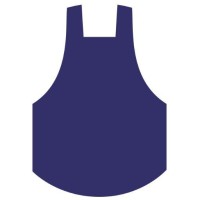 Machine Learning Engineer - Blue Apron
(May 2019)
New York, New York, United States
Our Technology team is a collection of over 50 talented engineers, analysts, designers, and product managers who have built our web and e-commerce applications, our mobile (iOS and Android) apps, our proprietary Warehouse Management System, and our data platfor...
---