Machine learning jobs where linux skills are wanted
---
Senior Data Scientist - Contorion
(October 2021)
Berlin, Germany
Your Tasks Build end to end DS/ML solutions that solves a customer need (no throwing the model over the fence) Drive progress and set directions for DS/ML projects Work closely with stakeholders to solve their problems and update them on the prog...
---
Software Engineer - Signifyd
(August 2021)
Mexico City, Mexico
Signifyd leads the world in bringing the insights, innovation and compassion required to foster fearless commerce in a time of increasing digital threats. Working with some of the industry's most recognizable retailers and brands, we are focused on using tech...
---
AI Solutions Architect - Intel Corporation
(August 2021)
Mumbai, India
We are looking for AI specialized System/Solutions Architect for driving customer adoption of Intel's AI solutions for 5G, Telecommunication, Networking, and Edge Computing use cases for top telco operators and OEMs. The candidate should be well versed in handl...
---
Machine Learning Research Software Engineer - Mind Foundry
(July 2021)
Edinburgh, United Kingdom
We're looking for an experienced Machine Learning Research Software Engineer to join our expanding team. Are you passionate about what you do and interested in tackling some of the world's most challenging data science problems directly with our clients and su...
---
Senior Data Scientist (NLP) - Parenthetic
(July 2021)
Arlington, Virginia, United States
We are building human-driven NLP technologies and are seeking an experienced, proactive data scientist to join our newly formed engineering team. An ideal candidate will have a strong background in natural language processing methods and experience with a range...
---
2021 Machine Learning for Controls Internship - Blue River Technology
(March 2021)
Sunnyvale, California, United States
Blue River Technology serves the agricultural industry by designing and building advanced farm machines that utilize computer vision and machine learning to enable farmers to understand and manage every plant. These machines help farmers to improve profitabilit...
---
Resident Data Scientist - Ambient.ai
(February 2021)
Palo Alto, California, United States
Engineering – Machine Perception As a Resident Data Scientist, you will take broad ownership of all things data at Ambient (and we have massive amounts of video and textual data). Your three primary responsibilities include: Managing the collection, storage ...
---
Machine Learning Engineer - Resemble AI
(January 2021)
Worldwide, 100% Remote - Salary: 65000 - 120000
$65k – $120k 0.05% – 0.5% Resemble AI creates high-quality synthetic voices that capture human emotion. We're a venture-backed high-growth startup that's looking to shake up an entire industry with state of the art AI. Our product changes the way that ...
---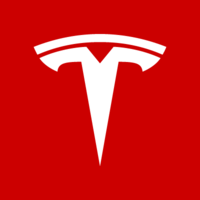 Deep Learning Internship (Summer 2021) - Tesla
(January 2021)
Palo Alto, California, United States
Autopilot - Deep Learning Internship (Summer 2021) As an Intern with the Autopilot AI team you will research, design, implement, optimize and deploy deep learning models that advance the state of the art in perception and control for autonomous driving. A typ...
---