Machine learning jobs where linux skills are wanted
Among others, Blue River Technology, Ambient.ai, Resemble AI, Tesla and Intel are hiring
Machine learning jobs with similar technologies:
python
ai
aws
pytorch
sql
tensorflow
go
gcp
---
2021 Machine Learning for Controls Internship - Blue River Technology
(March 2021)
Sunnyvale, California, United States
Blue River Technology serves the agricultural industry by designing and building advanced farm machines that utilize computer vision and machine learning to enable farmers to understand and manage every plant. These machines help farmers to improve profitabilit...
---
Resident Data Scientist - Ambient.ai
(February 2021)
Palo Alto, California, United States
Engineering – Machine Perception As a Resident Data Scientist, you will take broad ownership of all things data at Ambient (and we have massive amounts of video and textual data). Your three primary responsibilities include: Managing the collection, storage ...
---
Machine Learning Engineer - Resemble AI
(January 2021)
Worldwide, 100% Remote
$65k – $120k 0.05% – 0.5% Resemble AI creates high-quality synthetic voices that capture human emotion. We're a venture-backed high-growth startup that's looking to shake up an entire industry with state of the art AI. Our product changes the way that ...
---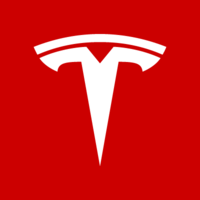 Deep Learning Internship (Summer 2021) - Tesla
(January 2021)
Palo Alto, California, United States
Autopilot - Deep Learning Internship (Summer 2021) As an Intern with the Autopilot AI team you will research, design, implement, optimize and deploy deep learning models that advance the state of the art in perception and control for autonomous driving. A typ...
---
Deep Learning Innovation Engineer - Intel
(July 2019)
Hillsboro, Oregon, United States
As a Deep Learning Software Engineer at Intel Sports Pathfinding, you will be a part of a dynamic research and development team, working with a variety of technologies including 2D and 3D media, virtual and augmented reality, and deep learning models to build t...
---
Machine Learning Engineer - Ideal
(June 2019)
Toronto, Canada
Are you a machine learning engineer looking for a new opportunity to challenge your skills and learn new technologies? Do you want to be excited to go to work every day? Do you have some ML skills you can put to use immediately? We are looking for you. Ideal i...
---
Sr. Cloud Infrastructure Engineer – Machine Learning - Sage Intacct
(June 2019)
San Francisco, California, United States
Sage Intacct is the innovation and customer satisfaction leader in cloud financial management solutions. Our consistently high employee satisfaction rating is the result of a company culture that truly values our team members' contributions. Our Artificial In...
---
Senior Machine Learning Engineer - Porch
(June 2019)
Seattle, Washington, United States
At Porch, we are reinventing the way homeowners connect with professionals to get work done on their home. Are you passionate about building data-driven products? Do you enjoy combining good software design and machine learning to solve challenging puzzles? If ...
---