Machine learning jobs where sql skills are wanted
Among others, Advent Health Partners, Betterup, Inc., JPMorgan Chase Bank, N.A., Flock Safety and Yelp are hiring
Machine learning jobs with similar technologies:
python
tensorflow
ml
r
spark
pytorch
aws
keras
git
---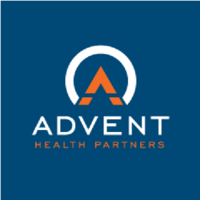 Chief Machine Learning Scientist - Advent Health Partners
(August 2021)
Nashville, Tennessee, United States
(Remote work possible)We are looking for a Chief Machine Learning Scientist who will support our product, sales, leadership, and marketing teams with insights gained from analyzing company data. The ideal candidate is adept at using large data sets to find opportunities for product...
---
Machine Learning Engineer - Betterup, Inc.
(August 2021)
Remote US, 100% Remote
Responsibilities: Data product engineer: Build and deploy machine learning models into production designed for operational excellence and rapid iteration/optimization. Data storyteller: Effectively deliver analysis, insights, and recommendations to answer cro...
---
VP - Data Science / Machine Learning - JPMorgan Chase Bank, N.A.
(July 2021)
Plano, Texas, United States
The VP Data Scientist is an individual contributor who should be able to apply quantitative, data science and analytical skills to complex problems. He/she should be able to work across teams to design, develop, and evaluate and execute against those data scien...
---
Machine Learning Engineer - Flock Safety
(July 2021)
Atlanta, Georgia, United States
(Remote work possible)Eliminate Crime. Build Community. Flock Safety provides a public safety operating system that empowers private communities and law enforcement to work together to eliminate crime. We are committed to protecting human privacy and mitigating bias in policing wit...
---
Software Engineer - Machine Learning - Yelp
(July 2021)
Leeds, United Kingdom
Yelp has hundreds of millions of pieces of user-contributed content, millions of users and business listings, and hundreds of thousands of advertising customers–and all of these numbers are constantly growing. Yelp's machine learning engineers turn raw data...
---
Principal Deep Learning Engineer - AstraZeneca
(May 2021)
Gaithersburg, Maryland, United States
Principal Deep Learning Engineer Do you have expertise in, and passion for Deep Learning? Would you like to apply your expertise to impact the AI Engineering team in a company that follows the science and turns ideas into life changing medicines? Then AstraZe...
---
Data Scientist, Software Engineer - HomeX
(April 2021)
Cambridge, United Kingdom
HomeX is an end-to-end technology and services platform for both homeowners and service providers, radically improving the historically complex and fragmented home services industry. About the Job Radically changing the home services industry requires a sign...
---
Junior Data Scientist - Blue dot
(April 2021)
Herzliya, Israel
Responsibilities Blue dot is seeking a passionate Data Scientist to join our team and develop new innovative Data Science ideas from conception to realization. We are looking for an analytical problem solver that isn't intimidated by diving into unknown terr...
---
Data Science Lead - Fast
(March 2021)
Worldwide, 100% Remote
San Francisco or Remote / Engineering - Data / Full-time Fast are seeking a Lead Data Scientist to join our company, and help create an astounding, creative, and robust data team. Are you passionate about data? Committed to results, and want the best environme...
---
Data Scientist, Video Analytics - Reddit
(February 2021)
San Francisco, California, United States
"The front page of the internet," Reddit brings over 430 million people together each month through their common interests, inviting them to share, vote, comment, and create across thousands of communities. Reddit is poised to rapidly innovate and grow like n...
---
LOADING...