Machine learning jobs where tensorflow skills are wanted (tf)
---
Senior Data Scientist - GutCheck
(April 2020)
Denver, Colorado, United States
(Remote work possible)As our Senior Data Scientist, you will be the primary contributor that will operationalize predictive models built with machine learning and advanced analytic technologies. GutCheck owns years of structured and unstructured data. We've started to identify pa...
---
Python Engineer - TileDB
(April 2020)
Cambridge, Massachusetts, United States
(Remote work possible)Description We are looking for a Python-focused software engineer to build and enhance our existing APIs and integrations with the Scientific Python ecosystem. TileDB's Python API (https://github.com/TileDB-Inc/TileDB-Py) wraps the TileDB core C API, and in...
---
Machine Learning Engineer - Scale
(July 2019)
San Francisco, California, United States
As a machine learning engineer, you will: Create optimized and efficient tooling, like Guided Automatic Segmentation, for taskers to complete complex tasks with speed and accuracy. Reliably evaluate data quality at scale. Intelligently route task...
---
Deep Learning Innovation Engineer - Intel
(July 2019)
Hillsboro, Oregon, United States
As a Deep Learning Software Engineer at Intel Sports Pathfinding, you will be a part of a dynamic research and development team, working with a variety of technologies including 2D and 3D media, virtual and augmented reality, and deep learning models to build t...
---
Machine Learning Manager, Safety Product - Twitch
(July 2019)
San Francisco, California, United States
About the Position Twitch is building the future of interactive entertainment. We are looking for an ML manager who is excited to solve challenging and open-ended problems in the creation of automated safety products. As the ML manager on Twitch's Trust & S...
---
Machine Learning Inference Engineer - Cruise
(July 2019)
San Francisco, California, United States
About the role: The AV software stack heavily relies on machine learning techniques to perform variety of tasks, each with different requirements of hardware/compute resources. Throughout the life-cycle of each machine learning model, skilled ML engineers (on...
---
Machine Learning Engineer - Dropbox
(May 2019)
Seattle, Washington, United States
Team Description Our Engineering team is working to simplify the way people work together. They're building a family of products that handle over a billion files a day for people around the world. With our broad mission and massive scale, there are countless...
---
Machine Learning Scientist - integrate.ai
(May 2019)
Toronto, Canada
We are looking for a Machine Learning Scientist to join our client team. This role will be working to develop statistical and machine learning models to power our AI platform and making traditional businesses customer centric using artificial intelligence. This...
---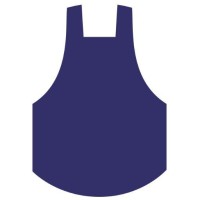 Machine Learning Engineer - Blue Apron
(May 2019)
New York, New York, United States
Our Technology team is a collection of over 50 talented engineers, analysts, designers, and product managers who have built our web and e-commerce applications, our mobile (iOS and Android) apps, our proprietary Warehouse Management System, and our data platfor...
---
Machine Learning Researcher/ Data Scientist - Predina Tech Limited
(February 2019)
London, United Kingdom
***Core responsibilities:*** - Adapt and apply latest development from research to improve the accuracy and granularity of our existing models. - Identify and apply new and novel datasets to improve the accuracy of existing models and perform predictions at a...
---
LOADING...