Machine learning jobs where tensorflow skills are wanted (tf)
---
Computer Vision Scientist Internship/Co-Op (September - March) - Netrias
(September 2021)
Arlington, Virginia, United States
(Remote work possible)Computer Vision Scientist Internship/Co-Op (September - March) REMOTE / ONSITE (Flexible) | Washington, D.C. Metro Area Netrias is a fast-growing Artificial Intelligence (AI) company that specializes in the application of machine learning models for biologic...
---
Software Engineer, Machine Learning - Reverie Labs
(September 2021)
Cambridge, Massachusetts, United States
At Reverie Labs, we're building a pharmaceutical company from the ground up using computation—we're a drug company that looks and feels like a tech company. We're a team of engineers and machine learning researchers using cutting-edge tools to design ne...
---
Staff Software Engineer C++ focus Intelligent Data Aggregation (m/f/d) - CARIAD
(September 2021)
Berlin, Germany
(Remote work possible)Location: Berlin, Wolfsburg, Ingolstadt, Mönsheim/Stuttgart We are CARIAD, an automotive software company and part of the Volkswagen Group. Our mission is to make the automotive experience safer, more sustainable, more comfortable, more digital, and more fun....
---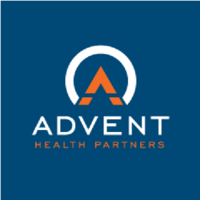 Chief Machine Learning Scientist - Advent Health Partners
(August 2021)
Nashville, Tennessee, United States
(Remote work possible)We are looking for a Chief Machine Learning Scientist who will support our product, sales, leadership, and marketing teams with insights gained from analyzing company data. The ideal candidate is adept at using large data sets to find opportunities for product...
---
Machine Learning Engineer - JPMorgan Chase Bank, N.A.
(August 2021)
Jersey City, New Jersey, United States
We are looking for an experienced Machine Learning Engineer/Data Scientist to join a team of talented technologists/Data Scientist in the AIX Core Services. This is highly visible and exciting role in a small team building out ML, NLP, and Deep Learning based p...
---
Python API Developer - Esri
(August 2021)
Redlands, California, United States
Come work on one of the fastest growing products in ArcGIS, the ArcGIS API for Python, a Pythonic API for your web GIS. It allows ArcGIS analysts, data scientists, developers, administrators, and anyone with an ArcGIS Online subscription or ArcGIS Enterprise to...
---
Software Engineer - Signifyd
(August 2021)
Mexico City, Mexico
Signifyd leads the world in bringing the insights, innovation and compassion required to foster fearless commerce in a time of increasing digital threats. Working with some of the industry's most recognizable retailers and brands, we are focused on using tech...
---
Machine Learning Engineer - Betterup, Inc.
(August 2021)
Remote US, 100% Remote
Responsibilities: Data product engineer: Build and deploy machine learning models into production designed for operational excellence and rapid iteration/optimization. Data storyteller: Effectively deliver analysis, insights, and recommendations to answer cro...
---
Senior Software Engineer, IoT and Android - Security and Safety Things GmbH (A Bosch IoT Start-Up)
(July 2021)
Pittsburgh, Pennsylvania, United States
Our AOSP-based operating system enables third party developers to build headless Android apps that run on directly on IP cameras from a wide range of manufacturers. Our team's role is to enable the creation of these apps by building software frameworks, advan...
---
NLP Engineer - Strong Analytics
(July 2021)
Chicago, Illinois, United States
(Remote work possible)Strong Analytics is seeking a data scientist with expertise in Natural Language Processing (NLP) to join our team researching, deploying, and monitoring NLP-based solutions for our clients.At Strong, we pride ourselves not only in building the right solutions f...
---
LOADING...