Machine learning jobs in London, UK 🇬🇧
Among others, Cornerstone OnDemand, Sense, Amplitude, Layer and Tessian are hiring
---
Senior Backend Engineer - Python - Cornerstone OnDemand
(October 2021)
Remote Europe, 100% Remote
Cornerstone is looking for a Backend Engineer to join its Paris-based data science team. This team results of the acquisition early 2020 of Clustree, an HR deep tech start-up that built some world class AI assets around careers data. In a context where Corn...
---
Machine Learning Engineer - Sense
(October 2021)
Theale, United Kingdom
Join a leading green tech smart home scale up to help deliver on significant international growth potential, and make a measurable and lasting impact on global carbon emissions Sense is on a mission to make all homes intelligent, and in turn more efficient, s...
---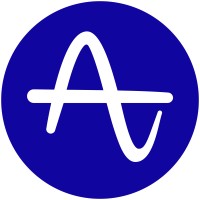 Machine Learning Research Intern, Winter 2021 + Summer 2022 - Amplitude
(October 2021)
San Francisco, California, United States
The Data Science and Machine Learning team enables Amplitude to incorporate sophisticated machine learning and data mining solutions into our systems to allow our customers to better understand their users' behaviors, and thus improve user engagement and busi...
---
Senior Backend Engineer - Layer
(September 2021)
Worldwide, 100% Remote
All-remote work style, work anywhere. Currently we prefer teammates to be within UTC to UTC+5 Layer is building a machine learning operating system to empower data science teams to implement end-to-end machine learning effortlessly; from feature engineering, ...
---
Lead NLP Data Scientist - Tessian
(July 2021)
London, United Kingdom
(Remote work possible)Data Science at TessianOur mission is to secure the human layer. This involves deploying near real-time machine learning models at massive scale to some of the world's largest organisations to keep their most sensitive data private and secure. To do this, we...
---
Machine Learning Lead, Search / Recommendations - GoodNotes
(July 2021)
Hong Kong, Hong Kong
The future of education is already here – it's just not evenly distributed. Join us now to bridge the gap between individual and collective intelligence. Take the lead of our ML engineering team to build a content discovery platform that encourages users to f...
---
Machine Learning Engineer - Migacore
(May 2021)
Worldwide, 100% Remote - Salary: £55k – £100k
The problem we are trying to solve: Historical travel data can only help that much when predicting travel demand. Our team at Cirium faces the challenge of using contextual data to decipher what past travel patterns left unexplained. By disrupting historical ...
---
Data Scientist / Operational Researcher - Tesco
(February 2021)
London, United Kingdom
About the role At Tesco, our Data Science team focuses on modelling complex business problems and deploying data products at scale. Our work spans across multiple areas including physical stores, online, supply chain, marketing and Clubcard, where we encourage...
---
Senior Data Scientist - Kobalt Music Group
(January 2021)
London, United Kingdom
The Role At Kobalt, our Data Scientists wear many hats. They're change agents, using their passion to proactively help to improve our processes, practices, infrastructure, architecture and services. They're experts with deep technical knowledge and extra...
---
Machine Learning Engineer - LEGO Group
(January 2021)
London, United Kingdom
Want to be part of a software team working on the future of play at LEGO as part of our Creative Play Lab? Bring your software development skills to a new and exciting team helping to bring more digital experiences to physical play. Help to make a team that ma...
---
LOADING...