Machine learning/Ai jobs search result for "intern"
Search through the open job positions
---
Data Scientist - Retina
(May 2019)
Santa Monica, California, United States
As a Data Scientist, you will be working closely with internal data science, product and our engineering team to build scalable data products. You will be creating algorithms that analyze customer data to compute Customer Lifetime Value using (but not limited ...
---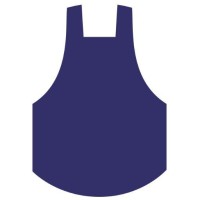 Machine Learning Engineer - Blue Apron
(May 2019)
New York, New York, United States
Our Technology team is a collection of over 50 talented engineers, analysts, designers, and product managers who have built our web and e-commerce applications, our mobile (iOS and Android) apps, our proprietary Warehouse Management System, and our data platfo...
---
Software Engineer - Machine Learning Infrastructure - Formant
(January 2019)
San Francisco, California, United States
Formant is building cloud infrastructure to support the next generation of automation - autonomous tractors, warehousing robots, security robots, and delivery drones. We're looking for a software engineer with a focus on machine learning infrastructure to j...
---
Machine Learning Researcher - Walnut Investments
(November 2018)
Paris, France
As part of the Research team, you will embrace theoretical mathematics, computer science and financial knowledge. Fully involved on advanced topics, you will work closely with researchers, deep learners, and science addicts. Being part of our international tea...
---
Machine Learning Team Lead - Coinbase
(November 2018)
San Francisco, California, United States
Coinbase's vision is to bring more innovation, efficiency, and equality of opportunity to the world by creating an open financial system. Our first step on that journey is making digital currency accessible and approachable for everyone. Two principles guid...
---
Machine Learning Engineer Intern - Asurion
(October 2018)
Nashville, Tennessee, United States
Advanced Analytical Organization: Asurion's Advanced analytical team charter is to create AI and ML enabled products and services, generate optimization opportunities. We are seeking individuals who ae passionate in areas such as deep learning, audio and sp...
---
Senior Data Scientist - Charles Schwab
(September 2018)
Westlake, Texas, United States
We believe that, when done right, investing liberates people to create their own destiny. We are driven by our purpose to champion every client's goals with passion and integrity. We respect and appreciate the diversity of our employees, our clients, and the...
---
Senior Data Scientist - Machine Learning Engineer - IBM
(September 2018)
NYC, New York, United States
We are in a data science renaissance. Companies that embrace data science will lead and those who do not will fall behind. To help IBM's clients lead, we are building an elite team of data science practitioners to help them learn how to succeed with data sci...
---
Software Engineer - Ticketmaster
(September 2018)
Atlanta, Georgia, United States
(Remote possible)
Who we are. We're fans who help fans everywhere get in to the live events they love. A proud division of Live Nation Entertainment, Ticketmaster has changed the way the world connects with their favorite artists, teams, and shows, and we continue to shape ...
---
Back-End Python Developer Machine Learning, Senior (Technology Team) - FELFEL
(September 2018)
Zurich, Switzerland
FELFEL's technology team has built the heart of FELFEL's product and is responsible for the company's success as a leading European foodtech company. As a team member of the technology team, you will work very directly with our other teams (product, growth, s...
---
LOADING...