Machine learning/Ai jobs search result for "sql"
Search through the open job positions
---
Data Engineer / Machine Learning Engineer - Threadloom
(July 2019)
Palo Alto, California, United States
Threadloom is looking for an experienced data engineer with strong machine learning experience. This is a foundational role. You will be Threadloom's first engineer solely responsible for building and extending our processing pipelines. Working closely with P...
---
Machine Learning Engineer - Ideal
(June 2019)
Toronto, Canada
Are you a machine learning engineer looking for a new opportunity to challenge your skills and learn new technologies? Do you want to be excited to go to work every day? Do you have some ML skills you can put to use immediately? We are looking for you. Ideal ...
---
Senior Machine Learning Engineer - Porch
(June 2019)
Seattle, Washington, United States
At Porch, we are reinventing the way homeowners connect with professionals to get work done on their home. Are you passionate about building data-driven products? Do you enjoy combining good software design and machine learning to solve challenging puzzles? If...
---
Data Scientist - Retina
(May 2019)
Santa Monica, California, United States
As a Data Scientist, you will be working closely with internal data science, product and our engineering team to build scalable data products. You will be creating algorithms that analyze customer data to compute Customer Lifetime Value using (but not limited ...
---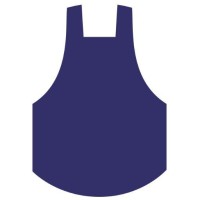 Machine Learning Engineer - Blue Apron
(May 2019)
New York, New York, United States
Our Technology team is a collection of over 50 talented engineers, analysts, designers, and product managers who have built our web and e-commerce applications, our mobile (iOS and Android) apps, our proprietary Warehouse Management System, and our data platfo...
---
Natural Language Processing Data Scientist - Adarga
(March 2019)
London, United Kingdom
We are looking for a talented NLP Data Scientist to join our team working across a modern, web-focused technology stack. We work in a fast-paced environment, utilising cloud based technologies to deploy our products to customers. As an NLP Data Scientist, you...
---
Machine Learning Engineer - Chattermill
(December 2018)
London, United Kingdom
At Chattermill deep learning is not just a buzzword. Our whole product is built around it and we are committed to staying ahead of the game by continuously exploring new ideas and bringing them to life. Our core offering is centred around extracting insights f...
---
R&D Manager - NLP Engineer - Thingthing
(November 2018)
Barcelona, Spain
We are looking for a new member to join our R&D team. As a R&D Manager - NLP Engineer your work will impact an app used by hundreds of thousands of people all over the world. By joining Fleksy you will: Work from sunny Barcelona within a small entrepreneu...
---
Machine Learning Team Lead - Coinbase
(November 2018)
San Francisco, California, United States
Coinbase's vision is to bring more innovation, efficiency, and equality of opportunity to the world by creating an open financial system. Our first step on that journey is making digital currency accessible and approachable for everyone. Two principles guid...
---
Machine Learning - Software Engineer - WorldRemit
(October 2018)
London, United Kingdom
What you'll be working on: You will be working alongside our data scientists and engineers to help create a culture and infrastructure of machine learning. Initially focused on cyber crime activities - including creating, training and maintaining models - t...
---
LOADING...