Machine learning/Ai jobs search result for "web developer"
Search through the open job positions
---
Data Engineer / Machine Learning Engineer - Threadloom
(July 2019)
Palo Alto, California, United States
Threadloom is looking for an experienced data engineer with strong machine learning experience. This is a foundational role. You will be Threadloom's first engineer solely responsible for building and extending our processing pipelines. Working closely with P...
---
Senior Machine Learning Engineer - Porch
(June 2019)
Seattle, Washington, United States
At Porch, we are reinventing the way homeowners connect with professionals to get work done on their home. Are you passionate about building data-driven products? Do you enjoy combining good software design and machine learning to solve challenging puzzles? If...
---
Machine Learning Engineer - Compass
(June 2019)
NYC, New York, United States
As an AI / Machine Learning Engineer at Compass, you will use your experience with AI tools and technology to improve every step of the real estate agent, buyer and seller experience at Compass. Leveraging the data-rich features of the real estate industry, yo...
---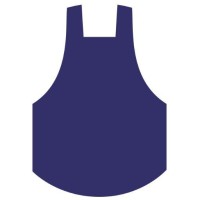 Machine Learning Engineer - Blue Apron
(May 2019)
New York, New York, United States
Our Technology team is a collection of over 50 talented engineers, analysts, designers, and product managers who have built our web and e-commerce applications, our mobile (iOS and Android) apps, our proprietary Warehouse Management System, and our data platfo...
---
Natural Language Processing Data Scientist - Adarga
(March 2019)
London, United Kingdom
We are looking for a talented NLP Data Scientist to join our team working across a modern, web-focused technology stack. We work in a fast-paced environment, utilising cloud based technologies to deploy our products to customers. As an NLP Data Scientist, you...
---
Machine Learning Scientist, Alexa Speech - Amazon
(November 2018)
Seattle, Washington, United States
Amazon is looking for a passionate, talented, and inventive Scientist with a strong machine learning background to help build industry-leading Speech and Language technology. Our mission is to push the envelope in Automatic Speech Recognition (ASR) and Natural...
---
Principal Data Scientist - Nanigans
(September 2018)
Boston, Massachusetts, United States
Nanigans' Data Science team is looking for a Principal Data Scientist to support our Customer Success and Core Tech Engineering teams. You are an analytical, quantitative, problem solver who can quickly identify the most promising solutions to a customer reque...
---
Principal Full Stack Developer – Artificial Intelligence - TransformativeMed
(August 2018)
Seattle, Washington, United States
TransformativeMed is building a smart predictive solution for hospital based workflows. We are looking for highly driven Machine Learning Full Stack Engineers who can lead the development efforts for this solution. This position will have opportunities to coll...
---
Software Engineer (ML) - Util
(July 2018)
London, United Kingdom
As a Software Engineer at Util you will tackle a wide range of problems, from designing efficient web-scraping algorithms, to building natural language processing and statistical inference models. Your work will involve real-world, dirty and diverse datasets a...
---
NLP Intent Engineer - Kasisto
(July 2018)
NYC, New York, United States
We are looking for an NLP Engineer to contribute to the architecture and development of our conversational interfaces and implementations, by creating sophisticated NLU, intelligent interpretation and context handling, conversational flows and reasoning, and i...
---
LOADING...